6 Steps to Cultivating Radical Self-Trust in Your Career Planning
Katie Linder, PhD
Academics often struggle with imposter syndrome, self-doubt, stress, and anxiety—especially when going on the job market. In this interactive keynote, Dr. Katie Linder shares how these challenges can be mitigated through the cultivation of Radical Self-Trust, a taxonomy she developed to help others increase their capacity for steadfast self-awareness and self-loyalty. Join Dr. Linder as she shares tools for cultivating Radical Self-Trust on the job market and in career development through six foundational methods: seeking self-knowledge, nurturing your superpowers, playfully experimenting, living your core values with intention, practicing loving kindness toward yourself and others, and settling into your life's purpose.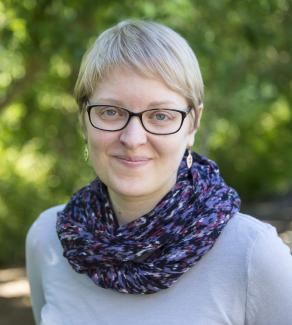 About Our Keynote Speaker
Dr. Katie Linder is an avid writer and researcher with a passion for process and peeking behind the scenes at what it takes to be a successful academic. Katie earned her BA in English Literature from Whitworth University in Spokane, WA, and her MA and PhD in Women's, Gender, and Sexuality Studies from The Ohio State University. She is the creator of the You've Got This podcast and blogs weekly at The Academic Creative. Katie's most recent book is Going Alt-Ac: A Guide to Alternative Academic Careers. Currently, she serves as the executive director for program development at Kansas State University Global Campus. Katie is also a Certified Coach through the International Coach Federation and a Registered Yoga Teacher with the Yoga Alliance.
You can find out more about Dr. Linder on her website and follow her on Instagram.