Career exploration is all about figuring out how to pivot and position yourself for success. Our planning process for this year's conference is no different.
We want to make sure we can bring you all the great programming you've come to expect, in the safest way possible. That's why we're offering all aspects of this year's conference in an entirely virtual setting over a 2-week span.
Week 1 (April 5-9)
Daily workshops covering topics like virtual networking, working in the US vs abroad, and transferable skills
Week 2 (April 12-16)
Keynote address (see below for more info) and 9 diverse career panels
Each day will feature 2-3 hours of programming, with opportunities for attendees to network with each other and our panelists.
Participants can self-select which parts they want to attend and arrange their schedule in a way that works for them.
The entire conference will be planned to maximize opportunities for meaningful engagement while minimizing the effects of "virtual fatigue."
Hands-on workshops to help you navigate things like networking, resumes, LinkedIn, and more
Diverse career panels featuring PhDs from all over the world in a variety of sectors
Virtual networking opportunities to help you get to know your peers and facilitators in small group settings
Ongoing career development events throughout the year to set you up for success
Keynote Address (Monday, April 12)
6 Steps to Cultivating Radical Self-Trust in Your Career Planning
Academics often struggle with imposter syndrome, self-doubt, stress, and anxiety—especially when going on the job market. In this interactive keynote, Dr. Katie Linder shares how these challenges can be mitigated through the cultivation of Radical Self-Trust, a taxonomy she developed to help others increase their capacity for steadfast self-awareness and self-loyalty. Join Dr. Linder as she shares tools for cultivating Radical Self-Trust on the job market and in career development through six foundational methods: seeking self-knowledge, nurturing your superpowers, playfully experimenting, living your core values with intention, practicing loving kindness toward yourself and others, and settling into your life's purpose.
Dr. Katie Linder is an avid writer and researcher with a passion for process and peeking behind the scenes at what it takes to be a successful academic. Katie earned her BA in English Literature from Whitworth University in Spokane, WA, and her MA and PhD in Women's, Gender, and Sexuality Studies from The Ohio State University. She is the creator of the You've Got This podcast and blogs weekly at The Academic Creative. Katie's most recent book is Going Alt-Ac: A Guide to Alternative Academic Careers. Currently, she serves as the executive director for program development at Kansas State University Global Campus. Katie is also a Certified Coach through the International Coach Federation and a Registered Yoga Teacher with the Yoga Alliance.
You can find out more about Dr. Linder on her website and follow her on Instagram.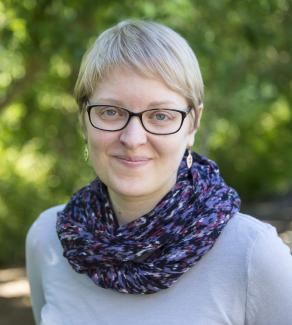 This year's career panel topics:
Research & Development
Nonprofits
Startups & Entrepreneurship
Consulting
Data Science
Government & Public Policy
Communication
University Administration
Non-Linear Career Paths
This year's workshop topics:
Networking
Navigating Interviews
Transferable Skills
Careers for International Students in the U.S.
Plus more to come!
More details about the conference schedule and how to register will be made available in late Winter Quarter