Navigating Key Transitions from Graduate School to Your Career
Dr. Teresa Dillinger
As a graduate student or postdoctoral scholar, you have spent years developing your identity within your field of study and the University environment. Whether this has been an intentional process, or part of the socialization we all receive in our academic programs, the transition to a professional career identity may feel overwhelming. And for some, this shift may be as great a challenge as discovering your chosen career path. In this keynote, Dr. Teresa Dillinger will discuss strategies to prepare for and manage these transitions, and critically examine some of the messages we receive that may limit the many opportunities available to you.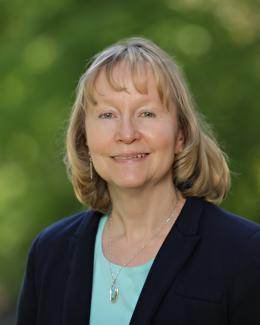 About Our Keynote Speaker
Dr. Teresa Dillinger is the Director of GradPathways Institute for Professional Development at UC Davis, and she is Project Lead for ImaginePhD. She has over 23 years experience as an academic administrator providing career and professional development services to graduate students and postdoctoral scholars. At GradPathways, she contributes to the development of innovative programs and partners with units across campus to provide an enhanced professional development ecosystem at UC Davis. Dr. Dillinger also co-directs the Professors for the Future program, a competitive year-long program for PhD candidates and postdoctoral scholars. As project lead for ImaginePhD, she guides a team to add new content and improvements to the tool for an innovative career exploration and planning for the PhDs in the humanities and social sciences.
Dr. Dillinger earned her B.A. in Social Sciences from Cal Poly before going on to achieve an M.A. and PhD in Geography from UC Davis.
You can find out more about Dr. Dillinger on LinkedIn.