Research and Development
Panelists will address how they transferred their niche technical skills from grad school to industry, share what a day in their job looks like, and advise participants on how to succeed as a scientist in industry. Participants will hear from leading experts who transferred their scientific skills to industries such as biomechanical devices and semiconductor processing. (STEM focused)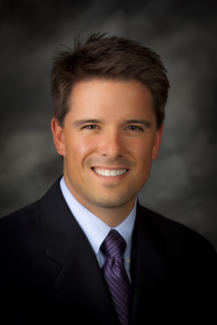 Walt Baxter
Distinguished Scientist
Medtronic
LinkedIn
Dr. Walt Baxter measures device biomechanics at Medtronic, most recently within the Cardiac Rhythm Management Group where he helps develop leads and catheters for use in the cardiovascular system. Walt currently chairs the University of California's Bioengineering Industry Liaison Committee, a board of advisors who help connect all ten University of California Bioengineering/Biomedical Engineering Departments to the thriving medtech, biotech, and pharma industries in the state. Prior to joining Medtronic, Walt studied Mechanical Engineering at the Georgia Institute of Technology and obtained a Ph.D. in Bioengineering at the University of California, San Diego.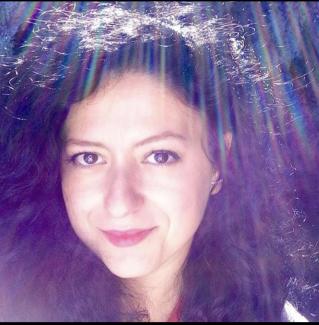 Anisa Myzaferi
Principal Project Engineer
Raytheon Intelligence and Space
LinkedIn
My academic research background is in proof of concept optoelectronic III-V semiconductor devices, utilizing state of the art semiconductor growth and processing techniques. Since academia I have transitioned to early product development.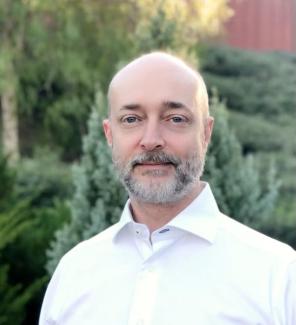 Glenn Bartholomew
Senior Staff Scientist
BD Biosciences
LinkedIn
Glenn Bartholomew earned an undergraduate degree in Chemistry at SUNY Geneseo, a Ph.D. in Chemistry at UC Santa Barbara with Prof. Guillermo Bazan for work with organic non-linear optics chromophores and held a post-doctoral appointment with Prof. Alan Heeger also at UCSB. His current work is focused on fluorophores for biomolecules to enable high-sensitivity multiplexing.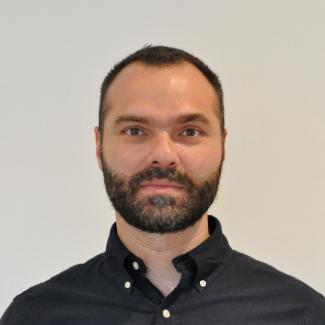 Farhad Karimi
Quantum Engineer
Microsoft
LinkedIn
I am currently working at Microsoft's Station Q as a quantum engineer. My work is mainly design, simulation, and optimization of topological qubits, with a dash of code development. My background is in computational condensed-matter physics, particularly in nanomaterials. I got my MSc in physics and PhD in electrical engineering from University of Wisconsin-Madison.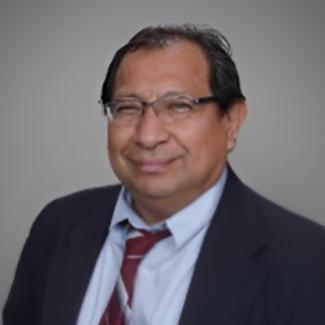 Wilson Hago
Founder and CEO
Hago Energetics Benefit Corporation
LinkedIn
Wilson Hago is Founder and CEO of Hago Energetics Benefit Corporation, a startup headquartered in Camarillo, California. His company is addressing global carbon emissions in a variety of different sectors. Wilson holds a bachelor's degree in physics from Harvard University, a doctorate in physical chemistry from Brown University and did postdoctoral work at UCSB in the chemical engineering department.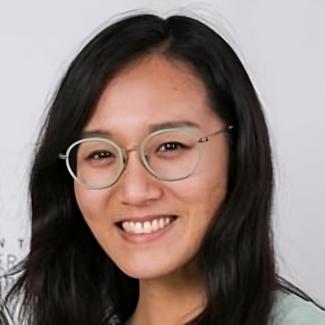 Vivian Diep
Co-founder
Acciyo, Inc dba Below The Fold
LinkedIn
While I started out in finance at Boston College, I ended up focusing much more on social entrepreneurship and computer science which led me to the MIT Media Lab. While earning my master's there, I became obsessed with improving the way we consume news. My most recent startup sought to improve our news reading experiencing by providing context.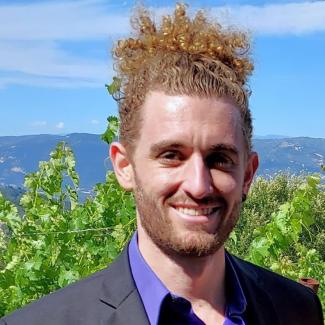 Nate Kirchhofer
Co-founder & CEO
BioZen Batteries
LinkedIn
I completed my PhD in the Materials Department at UCSB (2016) with a focus in Physical Bioelectrochemistry, tailoring biologically-enabled and -inspired electronic reactions towards sustainable energy conversion technologies. Prior to that, I studied Physics (mag cum laude) and Mathematics at the University of Colorado (2008) and subsequently worked at the biotech startup OPXBIO (2008-2010), both in Boulder, CO. After grad school I joined Oxford Instruments Asylum Research (2016-2021) to help develop advanced nano-electrochemical scanning probe techniques. Now, with BioZen Batteries, we're inventing affordable, abundant, bio-inspired redox-active organic semiconducting materials for flow batteries to enable truly sustainable large-scale long-duration energy storage. Power On!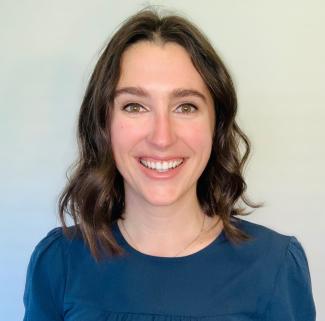 Taylor Heisley-Cook
Co-founder & CEO
The Hurd Co. 
LinkedIn
Taylor Heisley-Cook is the co-founder and CEO of The Hurd Co, which helps enable clothing production from agricultural waste. Today, viscose and lyocell fabrics are made using pulp from trees, but The Hurd Co's patented technology transforms plant material that would otherwise be discarded or burned into viable pulp for apparel fiber. Prior to launching The Hurd Co, Taylor worked in the Materials & Sustainability department at a mid-size apparel brand. She holds a Masters degree in Environmental Science and Management from the Bren School at UCSB and earned her B.A. from Northwestern University.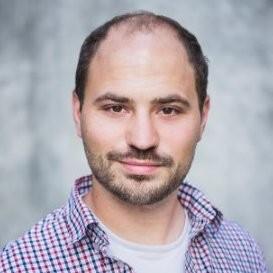 Ryan Phillips
Senior Data Scientist, People Analytics
LinkedIn
LinkedIn
I am a Senior Data Scientist on the People Analytics Future of Work team. My work focuses on understanding how employees are adapting to hybrid work, alongside many other talent related questions. Prior to joining LinkedIn, I received my PhD in Cognitive Neuroscience at University of California, Davis, where I applied fMRI techniques to investigate the neural correlates of lapses in attention.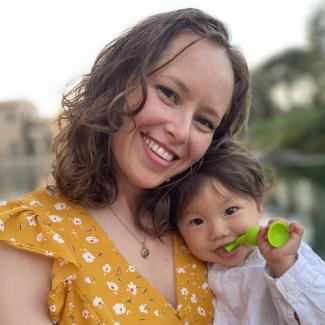 Niva Ran
Senior Data Scientist
Apple
LinkedIn
Life often follows a none-linear path. Niva started out studying engineering, moved to natural sciences when she did her PhD in Materials Chemistry at UCSB, spent a few years doing cutting edge R&D on OLEDs for Apple device displays, and then pivoted to become a Data Scientist in a software org. It's okay to change your mind, it's okay to try new things - most importantly, find something you enjoy doing and with a culture you fit in.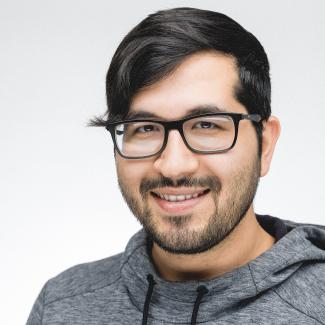 Ehsan Sayyad
Data Scientist, Computer Graphics
Blizzard Entertainment
LinkedIn
Ehsan Sayyad holds a Ph.D. in Media Arts and Technology from the University of California, Santa Barbara, and a Master's degree in Design from the University of Tehran. He currently works as a Data Scientist specializing in Computer Graphics at Blizzard Entertainment, exploring generative machine learning models for interactive 3D environments and video games.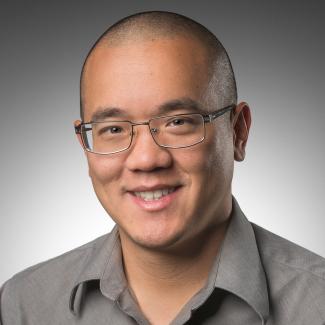 Dennis Fong
Systems Engineering Department Manager
Northrop Grumman
LinkedIn
Dennis joined NG 17 years ago after getting B.S. (Caltech) and Ph.D. (Vanderbilt) in Physics. He worked on algorithm development for remote-sensing data exploitation before moving into management of multiple business areas six years ago. Dennis is currently leading the Engineering & Sciences team for the Artificial Intelligence and Analytics Department out of Woodland Hills.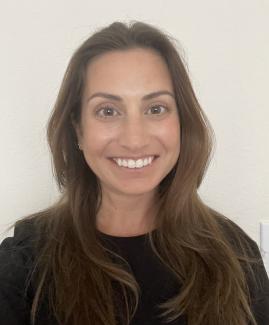 Alexis Spina
UX Researcher
Amazon Web Services
LinkedIn
I have a PhD in Education from UCSB. I transitioned into UX research through a summer internship I applied for in 2020. I am currently a UX researcher for Amazon Web Services, focusing on the customer experience for documentation.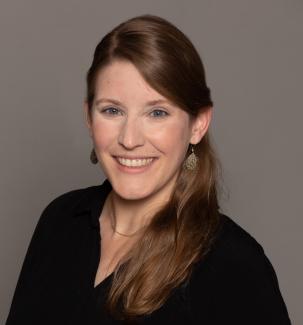 Carolyn Bufford Funk
Senior UX Researcher
freelance/self-employed
LinkedIn
Carolyn earned her PhD in Psychology from UCLA in 2019, studying human perception and learning, because she loves learning and working on hard problems. Since then, she has moved into user experience (UX) research, where she applies her expertise in human cognition and research best practices to learning how to improve digital products to better serve the needs and goals of their users for a variety of companies, from a health technology non-profit to a small web design agency to a global productivity tools enterprise. Her most recent role is working as a Senior UX Researcher at a hyper-growth cybersecurity startup, developing products for cyber insurance carriers and brokers.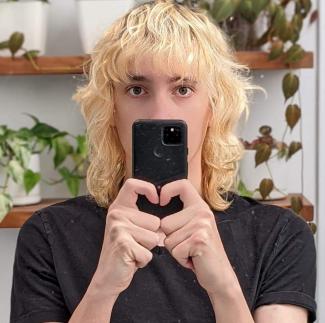 Alex Leavitt
Principal Researcher, Trust & Safety
Roblox
LinkedIn
Alex Leavitt (they/them) is a social scientist who focuses on digital harm & safety issues in the technology industry. Currently, Alex is the lead researcher for Trust & Safety at Roblox, working on issues like distributed content moderation, digital civility, and child safety. Before Roblox, they were a researcher at Meta, working on global integrity issues, like misinformation, polarization, and information needs during crisis and for marginalized populations. Alex draws from a mixed-methods background utilizing both traditional ethnographic inquiry and quantitative computational social science, surveys, and experiments.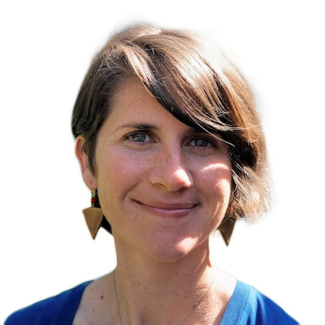 Aleah Kiley
UX Researcher
YouTube
LinkedIn
As a former MSW practitioner and Film and Media Studies PhD Candidate, I draw on my interpersonal skills and academic training to connect with YouTube users. My goal is to understand their needs and motivations and translate those insights to many stakeholders - I regularly rely on my academic and teaching background to make these relatable and relevant.
Consulting
What do consultants do? In brief they advise. They use their niche experience, industry understanding, and problem solving to offer advice on specific company problems. During this panel they will share how they got into this field, what their job looks like on a daily basis, and offer advice on how to become a consultant. (STEM & SHEF focused)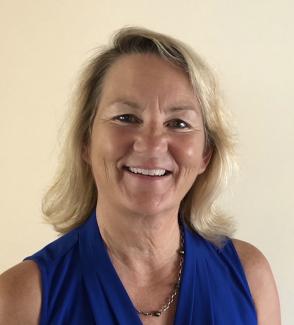 Linda Croyle
CEO - Speaker, Trainer, Consultant, Coach
Croyle Consulting
LinkedIn
Linda Croyle educates and inspires as a consultant, trainer, and professional speaker, sharing transformational communication practices that promote team and personal development, improve diversity and equity outcomes, and foster workplace wellness. With a Master's Degree in Human Development and Psychology from Harvard University and a Bachelor's Degree in Physical Education, as well a natural healthcare practice focused on the neuro-emotional role of the brain, Linda is especially well versed in the connectedness between our thoughts and beliefs and how they impact our everyday interactions and ultimately direct our lives. Linda also serves as adjunct faculty for Santa Barbara City College's Career Skills Institute where she teaches professional skills to the greater Santa Barbara community, including those currently incarcerated at the Santa Barbara County Jail.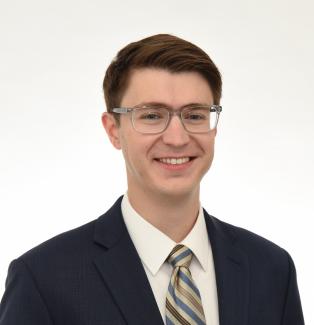 Sean Murray
Senior Associate
Exponent
LinkedIn
Sean received his Ph.D. in Materials from UC-Santa Barbara in 2021 and is now an associate in the Materials and Corrosion Engineering practice at Exponent in Menlo Park, CA. Dr. Murray assists clients in understanding the factors that contribute to failed, fractured, and corroded engineering components and systems, and how to make progress in preventing these failures from occurring again. This work has ranged from direct-cause failure analysis of broken bolts to large-scale international arbitration disputes where metallurgical issues are at the center of the matter.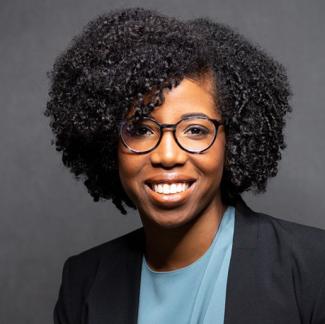 Patrese Anderson
Consultant & Postdoctoral Fellow
International Fund for Agricultural Development & UCSB
LinkedIn
Patrese Anderson is a Postdoctoral Research Fellow with the Climate Hazards Center at the University of California Santa Barbara, and a consultant with the International Fund for Agricultural Development – a specialized agency of the United Nations. She holds a PhD in Agricultural and Applied Economics from the University of Illinois Urbana – Champaign. Her research uses diverse data types and econometric and machine learning methods to understand the relationships between climate change, agriculture, food systems, and household outcomes for small scale farmers in sub-Saharan Africa. Aside from academic research, Patrese has been involved in and is passionate about several programs aimed at increasing the representation of women and underrepresented groups in data intensive research spaces.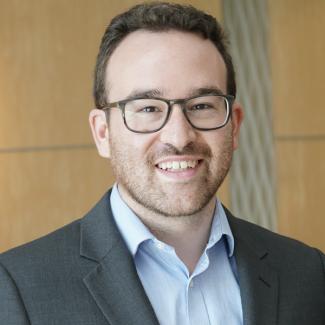 Jack Mahoney
Director, Movement- and Power-building
Silicon Valley Community Foundation
LinkedIn
Jack Mahoney is the Director of Movement- and Power-building at Silicon Valley Community Foundation. In this role, Jack directs SVCF's grantmaking to support advocacy, base-building and coalition-building in California. Previously, Jack worked for multiple international development organizations focused on democracy and as an organizer on political campaigns.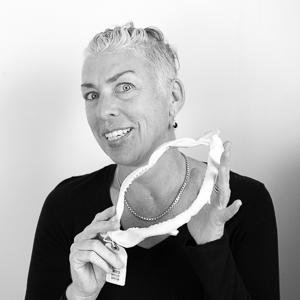 Charlotte Zeamer
Senior Manager, School and Community Programs
Santa Barbara Museum of Natural History
LinkedIn
I have a PhD in Cognitive Psychology (Psycholinguistics), and an MA in Education, both from the University of California, Santa Cruz. I also have a Master's Degree in International Management from the School for International Training in Brattleboro, VT. I have worked in education in a variety of settings in public, private and government organizations including the United States Peace Corps, the MIT Center for Space Research (now the Kavli Institute for Astrophysics and Space Research), NASA Ames Research Center, Santa Clara University, and now the Santa Barbara Museum of Natural History. I started my career as a teacher and now I work as a program leader and trainer of educators. I have a special interest in the social and cultural contexts of work and education that can facilitate or otherwise affect engagement, learning and behavior change.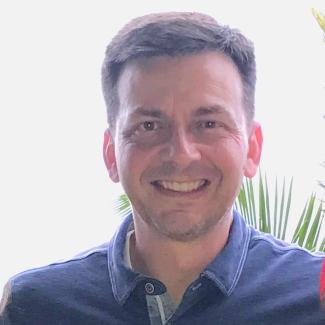 Phil Peters
Head, Physics & Computational Sciences Division
Naval Air Warfare Center Weapons Division
LinkedIn
Philip Peters received a B.S. in physics and mathematics from Creighton University in 1993 and a Ph.D. from The Institute of Optics at the University of Rochester in 1998. He was an NRC postdoctoral fellow at NIST, performing research in the area of nonlinear optical spectroscopy. He worked for WaveSplitter Technologies between 2000 and 2003 as senior optical engineer developing planar lightwave circuits for telecommunications applications. From 2003 through 2009 he was employed by GE as an optical engineer and later as technology manager working on the design and manufacture of light management films for LCD displays. He joined NAWCWD as a research physicist in 2009, currently serving as the head of the Physics and Computational Science Division in the NAWCWD Research Department.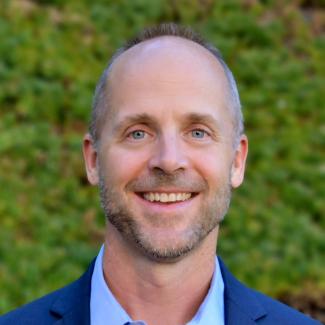 Josh Bright
Associate Vice Chancellor for Information Technology and Chief Information Officer (AVC/CIO)
University of California, Santa Barbara
LinkedIn
In his role as AVC/CIO, Josh provides oversight to the planning, creation, and implementation of UCSB's IT vision, and for the integration of those activities into the campus' strategic priorities. Prior to joining UCSB Josh spent 20 years at UC Riverside, where he served in a variety of staff roles and received his Ph.D. in Philosophy.