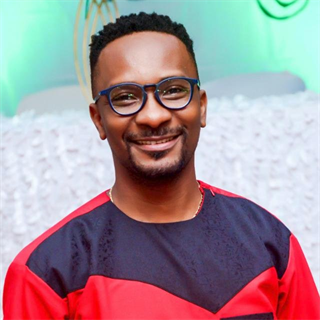 Kenneth Iwezulu
Technical Program Manager II
Microsoft Corporation
LinkedIn
I have a BSc and MSc degree in Mathematics both from the University of Ibadan in Nigeria and a Ph.D. in Operations Research from Florida Institute of Technology in the US. I currently work at Microsoft as a technical program manager where I spend the core of my time Defining and managing the team's OKR based on the business need using statistical analysis of historical data and engineering initiatives. I also utilize data analysis to drive process improvement. Prior to joining Microsoft in 2018, I was an Assistant Professor of Mathematics at Eastern Florida State College for 6 years.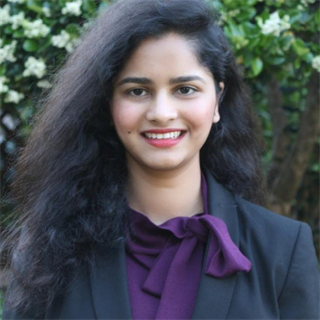 Kahkashan Afrin
Associate
McKinsey & Company
LinkedIn
I am an Associate with McKinsey's Digital Practice, based out of our Southern California office. I work towards bringing advanced analytics and digital capabilities to solve complex business problems, creating change and lasting impact for our clients. Before joining McKinsey, I finished my Ph.D. in Industrial & Systems engineering from Texas A&M University. During my Ph.D., I specialized in using machine learning for clinical applications and building smart wearable devices for chronic diseases such as epilepsy and obstructive sleep apnea.
Ana Guerrero
Founder/CEO
FirstGen_Resilience
LinkedIn
Dr. Guerrero is a PhD graduate from the UC Santa Barbara Department of Education. Her professional, academic, and personal experiences inform her commitment to furthering equity and inclusion in higher ed. For more than 10 years, she has actively advocated and supported first-generation college students in many capacities, such as in volunteer work, student organizations, presentations, work, etc. She believes access to information and guidance is crucial for first-generation college students, thus, she founded FirstGen_Resilience. Grounded in research, practice, and personal experience, FirstGen_Resilience empowers students by providing higher education, information, exposure, guidance, and motivation with a holistic, culturally proficient approach.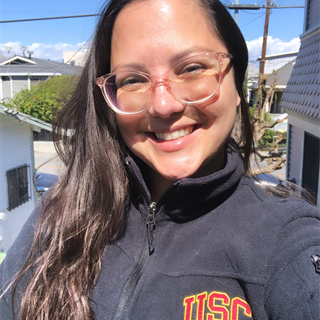 Ana Besserman
Knowledge Engineer
Amazon
LinkedIn
Ana received her PhD in Linguistics from the University of Southern California in 2021. She is now a knowledge engineer at Amazon in Santa Barbara, working to help Alexa be more knowledgeable and delight customers.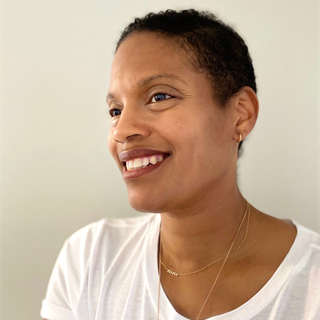 Nandi Jordan
Senior Media Producer
Los Angeles County Museum of Art
LinkedIn
Nandi Jordan is a multidisciplinary media producer and visual artist. She has Ph.D. in sociology from New York University and a B.A. in Economics from Emory University. Her work at LACMA involves crafting compelling visual stories about the artists and artworks that cross paths with the museum.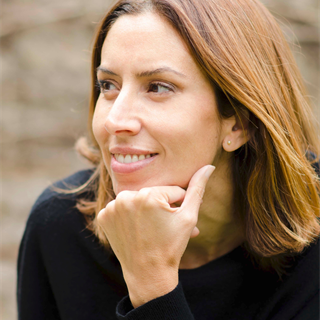 Paula Di Dio
Senior Director of Communications and Research Strategist
Interact Communications
LinkedIn
Paula holds a Ph.D. in Latin American Literature and Cultural Studies from the University of Wisconsin-Madison. Currently she works as Sr. Director of Communications at Interact Communications, where she manages several client accounts and creates and develops DEI initiatives.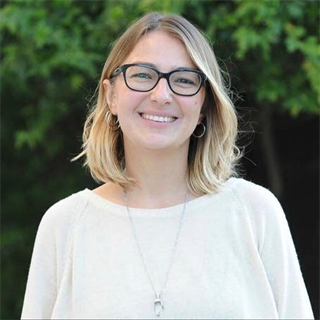 Evguenia Alechine
Science Communicator
Freelance
LinkedIn
Evguenia Alechine holds a PhD in biochemistry from the University of Buenos Aires in Argentina. She has successfully transitioned from academia into the field of science communication in 2016 and has been teaching and coaching academics to effectively communicate science to different audiences and using various platforms. She's passionate about communication about health and sustainability to lay audiences.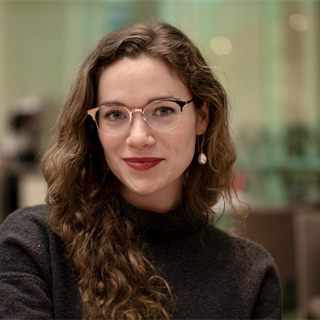 Emily Toomey
Quantum Device Engineer
Microsoft Quantum
LinkedIn
I am currently a researcher at Microsoft's Station Q. My background is in the measurement and fabrication of nanoscale devices, with a focus on superconducting materials. Prior to joining Microsoft, I was at the Laboratory for Physical Sciences conducting research on hybrid superconductor-semiconductor systems. I received my PhD in electrical engineering from MIT, where I developed superconducting nanowire devices for neuromorphic computing applications.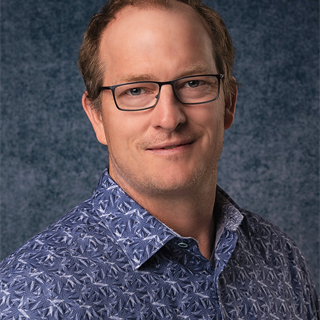 Aaron Middlebrook
Senior Staff Scientist
BD Biosciences
LinkedIn
I received a BS in cell biology from UC Santa Cruz and then a doctorate in Immunology from the University of Arizona. My graduate work focused on T Cell development and led me postdoctoral fellowships at UCSF's Gladstone Institute where I studied thymic reconstitution in HIV. I starting working in R&D at BD Biosciences in 2010. My work at BD involves developing flow cytometry based sample prep tools and analysis platforms. Currently I am the applications lead for our imaging cytometry platform in which I manage a small team and work closely with our hardware and software teams to develop cutting edge cell analysis tools.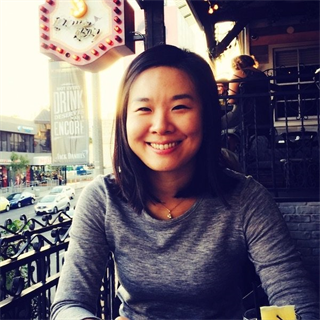 Soyon Kim
Scientist
Beyond Meat
LinkedIn
Soyon Kim is a Scientist at Beyond Meat, where she works on developing a meat alternative by applying her scaffolding expertise. She got her PhD at UCLA bioengineering department, and her research focused on biomaterials design for bone tissue engineering applications. She expanded her research interest to drug delivery utilizing nanoparticles and scaffold modification during her postdoc at UCLA school of dentistry.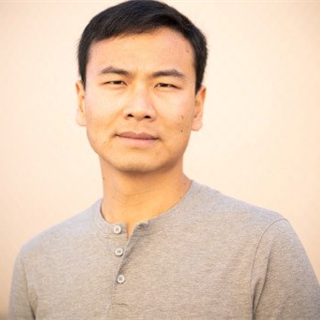 Miaoqi Zhu
Senior R&D Software Engineer
Sony Pictures Entertainment
LinkedIn
1. Education Background: Computer Information Systems, Human-Computer Interaction, Imaging / Computer Graphics; 2. Research in Academia: HCI and Computer Games 3. Current Work: Image and Video Processing, Machine Learning, Production Pipeline.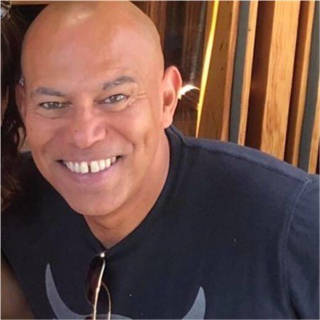 Don Daves-Rougeaux
Regional K14 TAP (Technical Assistance Provider)
Bay Area Community College Consortium
LinkedIn
K12 educator and UC administrator. My work has centered on educational equity, access, policy reform and innovation. Currently working to strengthen the high school to community college pathways to living wage employment through the strategic deployment work force development funding, policy advocacy and the use of labor market indicator data to identify high wage occupations with severe equity and opportunity gaps.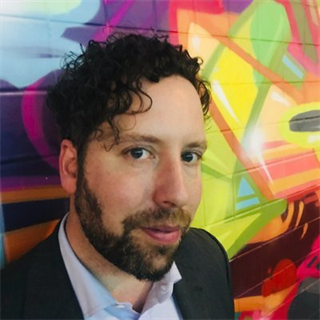 Allan Friedman
Senior Advisor and Strategist
Cybersecurity & Infrastructure Security Agency (US Govt)
LinkedIn
Friedman coordinates a global cross-sector community efforts around fundamental technical and security policy innovations, and works to advance their adoption inside the US government. Prior to joining the Federal government, Friedman spent over a decade as a noted information security and technology policy scholar at Harvard's Computer Science department, the Brookings Institution, and George Washington University's Engineering School. He is the co-author of the popular text "Cybersecurity and Cyberwar: What Everyone Needs to Know," has a degree in computer science from Swarthmore College and a PhD in public policy from Harvard University.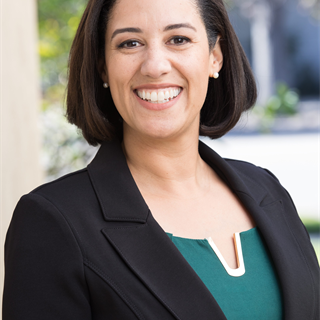 Tepring Piquado
Chief Policy Director
California Issues Forum
LinkedIn
Tepring Piquado, Ph.D. is a proud UC postdoc alumna of UC Irvine. After completing her post-doc, she went to Sacramento to complete a science, technology and policy fellowship with California Council on Science and Technology. Currently, Tepring spends time in Sacramento working as chief policy director at California Issues Forum where she provides advisory guidance and analysis on active bills and major issues being considered by state legislators. She also works at home in Los Angeles leading a nonprofit called ADDSTEAM that aims to advance and develop a diverse STEAM workforce (science, tech, engineering, agriculture and math). She earned her B.S. in computer science from Georgetown, and her Ph.D. and M.S. in neuroscience from Brandeis.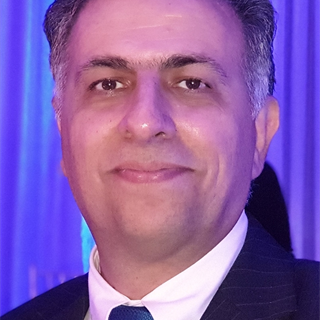 Tooraj Panah
Engineering Geologist
California Department of Transportation (Caltrans)
LinkedIn
Tooraj Panah is an Engineering Geologist in California Department of Transportation (Caltrans). He is a Professional Geologist and Certified Engineering Geologist in State of California who has earned his BS, MS, and PhD degrees in Geology and Structural Geology. He has practiced in California for more than 12 years and 17 years overseas. Dr. Panah has more than 29 years' experience in the fields of engineering geology and geologic hazards, structural geology, relative to siting, design, and construction of civil works projects and environmental geology. He has provided technical expertise, support and recommendations on geotechnical topics. Since 2010, he has been the main and active engineering geologist helping in On-call Geotechnical contact with Caltrans and for some major Design-&-Built projects in Southern California. Mr. Panah has participated in the project planning phase and progressing through the design, construction, and operation phases of the State Transportation System as an engineering geologist in the consultants.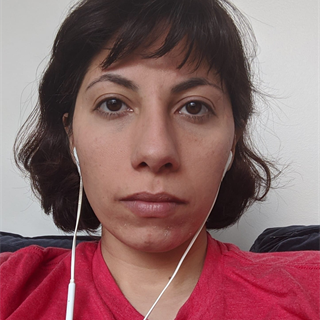 Shima Imani
Data and Applied Scientist
Microsoft
LinkedIn
I received my PhD in Compute Science at University of California, Riverside. During Ph.D. my work was focused on Time Series data and prior to that I got my master degree in theoretical physics. Currently, I am a data and applied scientist at Microsoft and we try to help users in their journey when they are using Microsoft Apps.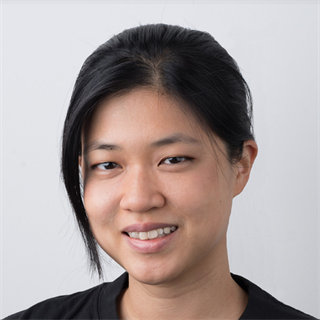 Grace Tang
Senior Data Scientist
Netflix
LinkedIn
Grace earned her PhD in Psychology from Stanford University, where she studied decision making in the brain. Since graduating in 2014, she has spent time in various companies, including an 11 person startup, Uber, and now Netflix.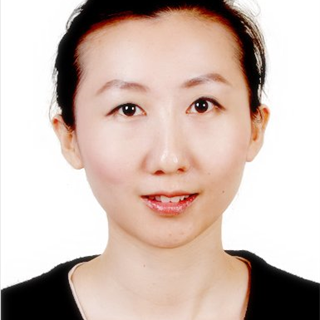 Shujing Dong
Research Scientist
Amazon
LinkedIn
Shujing Dong has a Master degree in Data Science from UC Berkeley and a PhD in Linguistics from Nanyang Technological University, Singapore. Shujing has worked in Cornell and USC as visiting scholars. She is currently working as a Research Scientist in Amazon for developing NLP models and ML solutions for product experiences.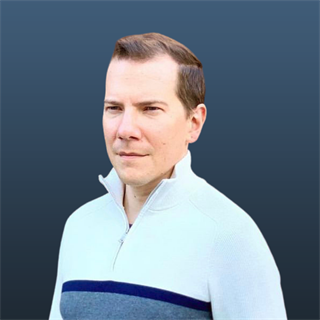 Franklin Horn
Director of Product
Skillshare
LinkedIn
Franklin currently is director of product for the machine learning team at Skillshare, the online education platform for creativity. In the past, he's worked on large scale content personalization and advertising technology at companies like Quora, Whisper, Disney, and The Hollywood Reporter. Franklin graduated from UCSB in 2009 with his masters in cultural anthropology with a quantitative methods specialization, and has a bootcamp certification from General Assembly in Data Science.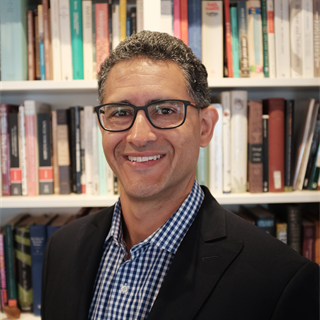 Christopher Hunter
Director, STEM101
Ron Brown Scholar Program
LinkedIn
Chris Hunter is a recovering academic. He earned a PhD in Comparative Literature and spent the better par of a decade teaching American Lit. and Book History to future scientists at Caltech. He now runs a program aimed at increasing African American representation in STEM.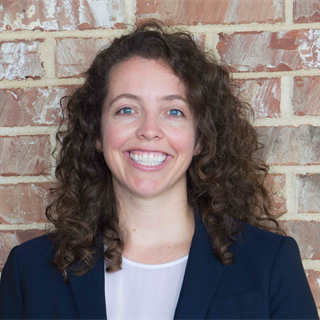 Tarah Demant
Director, Gender, Sexuality, and Identity Program
Amnesty International USA
LinkedIn
Tarah Demant, Ph.D. is the Director of the Gender, Sexuality, and Identity Program at Amnesty International USA, where she leads the organization's work on women's rights, LGBTI rights, Indigenous Peoples rights, and sexual and reproductive rights. She has a PH.D. in English and a Graduate Certificate in Women, Gender, and Sexuality Studies from Washington University in St. Louis.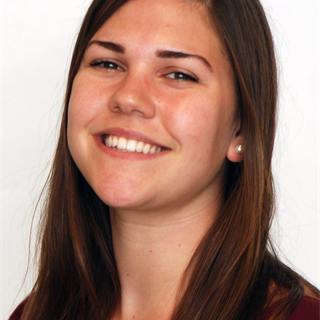 Priera Panescu
Senior Scientist—Plant-Based Specialist
The Good Food Institute
LinkedIn
Priera's role at GFI focuses on accelerating the plant-based meat industry through analyzing their plant-based protein landscape, identifying emerging technological solutions and bottlenecks, and communicating with other scientists about advancing alternative protein research. Priera has bachelor's degrees in chemistry and math from the University of California, Santa Cruz as well as a master's and a doctorate in organic chemistry from the University of California, Los Angeles. Prior to joining GFI, Priera spent almost a decade focusing on polymer, formulation, and materials chemistry research. Particularly, she honed these skills for food security applications by creating novel sustainable agriculture materials and compounds.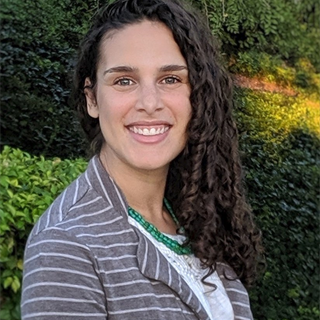 Stephanie Witkowski
Executive Director
7000 Languages
LinkedIn
Stephanie is the Executive Director of 7000 Languages, a non-profit that helps Indigenous communities teach, learn and sustain their endangered languages. She holds an M.A. in Linguistics with an emphasis in Language Documentation and Conservation from the University of Hawai'i at Mānoa and completed Ph.D. coursework in Linguistics at the University of Chicago. She has previously held positions in various non-profit organizations as well as in the language education field, and couples her passion for linguistics and language revitalization with her non-profit experience.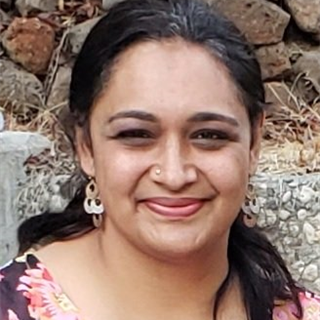 Radhika Raghavan
TTS Linguist
Accenture
LinkedIn
I have a PhD in Linguistics with special focus on phonological of second language acquisition. I taught undergraduate Linguistics for a bit and am currently working s a TTS linguist training a virtual assistant.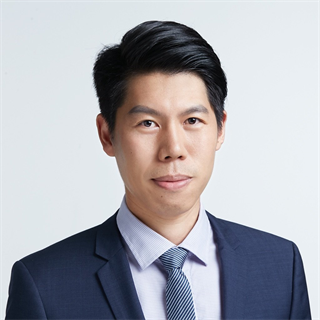 Kevin Lin
BD Director
Transcenta Therapeutics Inc.
LinkedIn
Molecular oncologist by training at Tsinghua University and MBA from USC Marshall. Working experiences were on the business side of biotech industry, including technology transfer, business development, venture investment, and M&A. Current focus is developing partnerships in oncology, nephrology, and bone health.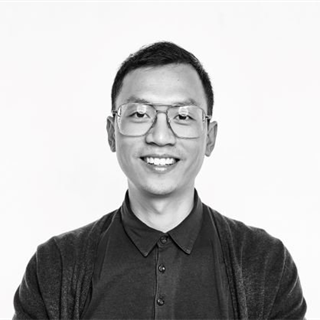 Andrew Yip
Head of Materials and Process Innovation
Pangaia
LinkedIn
Andrew leads the materials and process innovation function within the PANGAIA R&D team, focusing on sustainable technologies in the areas of biopolymers, carbon-capture and utilization, green chemistry, waterless processing, and regenerative agriculture/agroforestry. He holds an M.S. in Materials from UC Santa Barbara and a B.S. in Physics from Johns Hopkins University. Prior to his current role, Andrew held various material development & commercialization roles at adidas, The North Face, and contributed to multiple patents.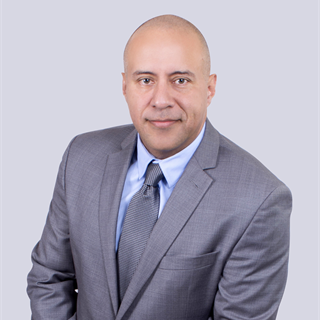 Paul Rivera
President
Optimax International Consulting
LinkedIn
Paul specializes in international development and strategic planning for governments and businesses worldwide as founder and president of Optimax International Consulting. With professional experience in 26 countries, Paul provides strategic guidance to Ambassadors, corporate entities, startup and social enterprises, technical experts, and government ministries. Paul earned a PhD in Economics from the University of Southern California and is fluent in English, Spanish, French, and Portuguese.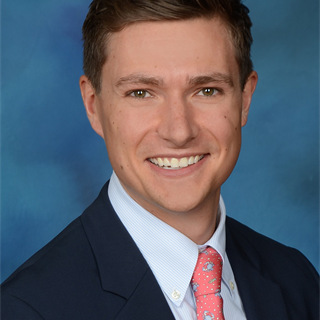 Patrick Knoth
Senior Strategy & Operations Manager, Citi Bike
Lyft
LinkedIn
Patrick owns operations strategy, planning, analytics, and execution for Citi Bike in New York City. Prior to Citi Bike, Patrick was a Consultant at BCG, where he concentrated on fashion, luxury, public sector, and operations work. Patrick earned his J.D. from Harvard Law School in 2016 and worked for several years as a litigator at Cravath, Swaine & Moore.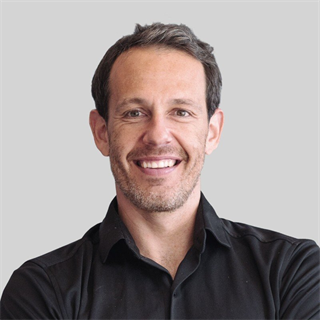 Luca Foschini
Cofounder and Chief Data Scientist
Evidation Health
LinkedIn
Luca is the Co-founder and Chief Data Scientist at Evidation Health, responsible for data analytics and research and development. At Evidation he has driven research collaborations resulting in numerous publications in the fields of machine learning, behavioral economics, and medical informatics. Previously, Luca held research positions in industry and academic institutions, including Ask.com, Google, ETH Zurich, and UC Santa Barbara. He has co-authored several papers and patents on efficient algorithms for partitioning and detecting anomalies in massive networks. Luca holds MS and PhD degrees in Computer Science from UC Santa Barbara, and ME and BE degrees from the Sant'Anna School of Pisa, Italy.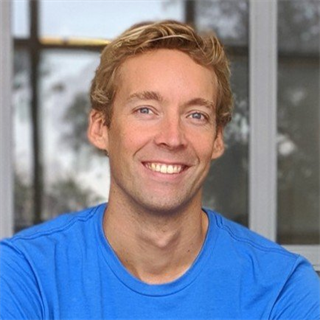 Bob Lansdorp
CEO
Milo Sensors, Inc.
LinkedIn
Bob Lansdorp obtained a PhD the UCSB Materials Department in 2015 and founded Milo Sensors in 2016, where he is currently CEO. Milo Sensors has created the first wearable alcohol monitor and aims to do for alcohol what continuous glucose monitors have done for diabetes.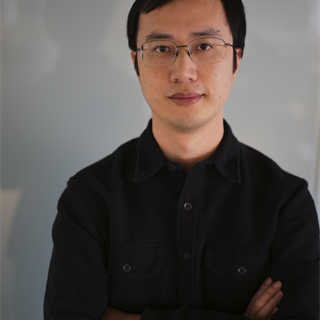 Mingtian Zhao
Senior Advisor
DMAI
LinkedIn
Mingtian is currently a Senior Advisor at DMAI, where he worked as CTO, CEO, and Executive Director since 2018. Before DMAI he was a software engineer at Google. Mingtian received his PhD in Statistics at UCLA in 2011.