Unbounding the Non-Academic Job Search: More Choices for Better Outcomes
Anne Krook, PhD
Graduate students habitually underestimate the range of jobs at which they can succeed and the environments in which they can thrive and lead: this talk works to change that. It starts by focusing on the people who influence your thoughts about your future career and the various messages you may receive as you consider non-academic career options after your graduate work. It then asks you to widen the range of people you listen to and the kinds of messages you value to enable you to think much more broadly and boldly about your job options than graduate training allows and rewards. You can succeed and thrive in any job suited to your skills - and that's a lot of jobs.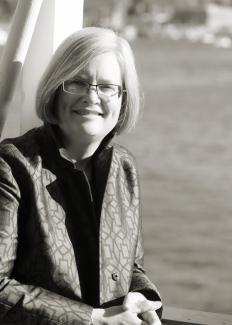 About Our Keynote Speaker
Anne Krook began her career as an assistant professor at the University of Michigan, Ann Arbor, where she taught for seven years before moving to Seattle. After a stint in restaurant bartending, she joined Amazon.com. In thirteen years at the company, she held various roles in US and international website development, program management, internal audit, and infrastructure. She then worked as VP of Operations at a startup, Mindbloom, and then as VP of Operations at Synapse, a product design engineering company in Seattle. As a former academic who transitioned successfully to the corporate and nonprofit workplaces, she helps graduate students and postdocs transition to non-academic workplaces and helps undergraduate humanities majors translate their skills into jobs. In addition to her consulting practice, she chairs the Board of Directors of Lambda Legal Defense and Education Fund, whose mission is to achieve full recognition of the civil rights of LGBTQ+ people and everyone living with HIV.