Research & Development and Data Science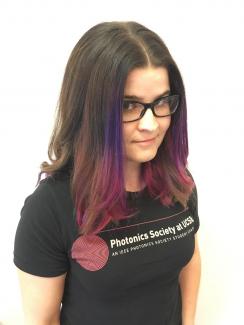 Jes Sherman
Test Engineer
Freedom Photonics
Dr. Sherman received her PhD in Materials Chemistry from UCSB in 2014. She changed focus from organic semiconductors to III-V optoelectronics and has been working as an R&D-focused test engineer at Freedom Photonics since 2015.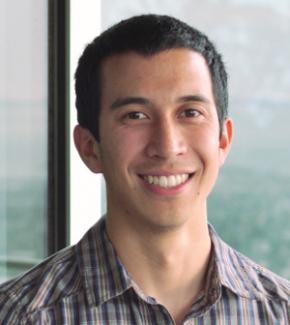 Gregory Su
Postdoctoral Fellow
Lawrence Berkeley National Lab
Gregory Su is a postdoctoral fellow at the Advanced Light Source (ALS) at Lawrence Berkeley National Lab. He received his PhD in Materials from UCSB in 2015, and his graduate research focused on organic semiconducting materials for electronic applications. His graduate work provided him significant opportunities to conduct research at synchrotron facilities, including the ALS. He currently works on using X-ray characterization tools to study a range of soft materials systems, collaborating with user groups both at Berkeley Lab and externally. Additionally, he is involved in organizational groups, for example, the User Executive Committee at the Molecular Foundry.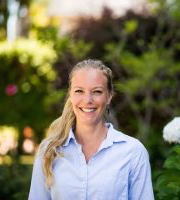 Jessica Roeder
Head of Data Science
Insight Data Science
Jess has a PhD in cognitive neuroscience and now works at Insight Data Science helping academics transition to careers in Data Science.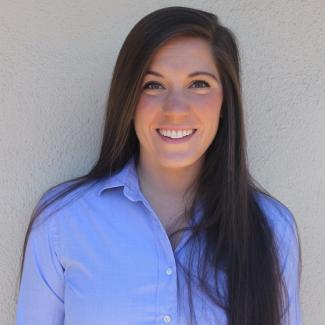 Lauren Vucovich
Research Product Scientist
Evidation Health
Lauren Vucovich is a Research Product Scientist at Evidation Health. She completed her Ph.D. in Psychological & Brain Sciences at UC Santa Barbara in 2016. Lauren's graduate work focused on investigating learning and the neurobiological mechanisms responsible for its success or failure. At Evidation, Lauren works as part of the Engineering and Product teams to develop their study platform.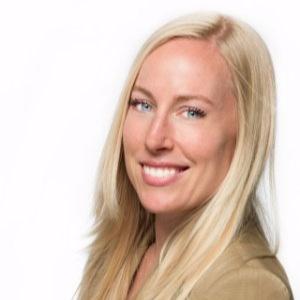 Kara Otto
User Experience Researcher
Age of Learning, Inc.
Kara worked in a variety of non-academic industries early in her working life and thus developed an interest in alternate careers toward the end of graduate school. She completed a PhD in Education at UCSB with a focus on learning, applied linguistics, and written communication with expertise in qualitative and cross-cultural research. When she finished her graduate program, she drew upon familiar resources when shifting from academia to an industry job in user experience research. Kara loves sharing her journey with other graduate students so that they can see the many brilliant ways their deep expertise is valued across sectors.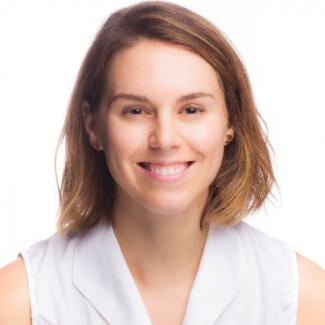 Shay Hopkins
Technical Writer
Procore Technologies
Shay completed her PhD in English Language and Literature/Letters in 2017 at UCSB and now works as a technical writing consultant at Procore Technologies in Carpinteria.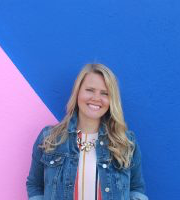 Jess Cornick
Quantitative User Experience Researcher
Facebook
Jessica Cornick is a Quantitative User Experience Researcher at Facebook. She finished her graduate work in 2016 at UC Santa Barbara where she completed her PhD in Psychological & Brain Sciences and an M.A. in Advanced Quantitative Research Methods. Her research focused on applications of virtual reality for measuring and influencing social psychological phenomena as well as using latent variable models to model variance in large datasets. After graduation, she worked at Market Research firm in Los Angeles for a year before moving to the Bay Area for Facebook. At Facebook, she conducts research with advertisers to understand how they use Facebook's Advertiser Platform.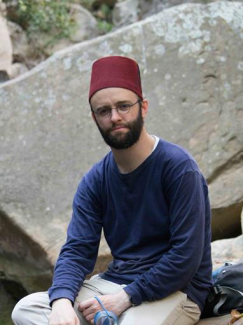 Brendan Barnwell
Programmer
Vocabulary Systems
Brendan completed his PhD in 2014 in Linguistics at UCSB and now works as a programmer at Vocabulary Systems in Goleta. He designs algorithms to transform data into knowledge about how to teach English vocabulary to learners.
Startups and Entrepreneurship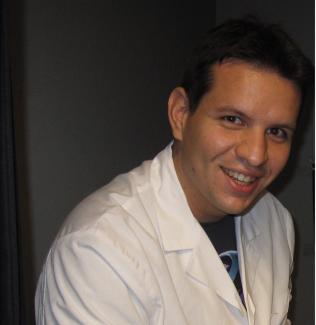 Ali Titiz
CEO
MemoryCo
Ali Titiz, PhD, is a cognitive neuroscientist entrepreneur with a background in memory research. Dr. Ali is the CEO of MemoryCo, which he cofounded to find new ways to improve lives of seniors and people with brain disorders through personalized-content memory training. Dr. Ali received a BA in Biology, with Honors, from Grinnell College, IA. After working as a research assistant at the University of Pennsylvania, University of Michigan, and Stanford University, he completed his PhD at Dartmouth College, NH. Following his PhD, he completed a postdoctoral fellowship at UCLA working as a lead scientist on the $20M DARPA Restoring Active Memory (RAM) project.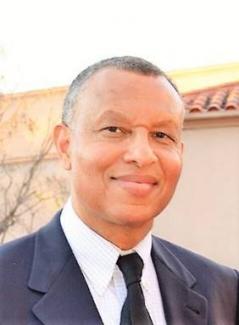 Keith Guinn
Principal Development Engineer
Freedom Photonics
Keith has over 20 years of experience in electronic packaging of high-performance high-revenue generating products. These products push performance, thermal management, material, size, and mechanical design envelopes. Multidisciplinary understanding, manufacturing expertise, project management, and a hands-on work are key success factors. Work experiences at Freedom Photonics, Coherent, Transonic Combustion, HRL Laboratories, Bell Labs Research, Naval Nuclear Submarines, and several other companies have shaped his skills and interests. Keith has a PhD in Chemical Engineering and BS in Chemistry from UCSD. He has an M.S. in Electrical Engineering from Columbia University.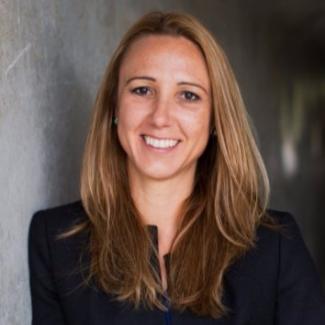 Melanie Matheu
Co-Founder
Prellis Biologics
Dr. Matheu co-founded Prellis Biologics in October 2016, with the mission to create fully vascularized human tissues and organs for transplantation. Her realization that the tiny blood vessels necessary for creating human organs could be replicated using the laser technology at the center of her PhD thesis work, led to development of the blended engineering and biology approach Prellis is using to solve the human organ shortage. Dr. Matheu is an expert in laser-based imaging of the immune system and developed Prellis' platform technology. She brings her multi-disciplinary experience in specialized laser microscopy, cell biology, physiology, and biophysics to address the unsolved biomedical challenge of rapid 3D printing of large, vascularized tissues.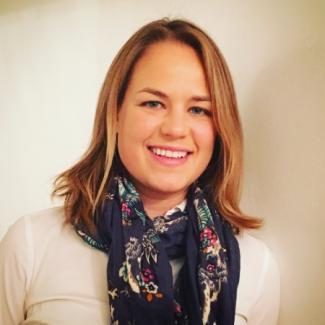 Noelle Huskey Mullin
Co-Founder
Prellis Biologics
Noelle is the chief scientific officer of Prellis Biologics, which she co-founded in 2016 to develop a high-precision non-toxic multiphoton laser for printing vascular structures to create viable human tissues. Prior to co-founding Prellis, Noelle was a postdoctoral fellow at the Stanford Epithelial Biology lab conducting research into mechanisms of tumour evolution in response to targeted therapies. Noelle completed her PhD in Biomedical Sciences in 2013 at UC San Francisco.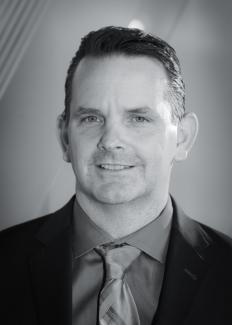 Jeff Shealy
President and CEO
Akoustis Technologies
Jeff Shealy received his MS ('93) and PhD ('96) degrees from UCSB, then was awarded an MBA ('04) from Wake Forest University. Dr. Shealy has spent over 25 years in the RF/Wireless industry. Using a venture capital financing model, he founded RF Nitro in 2000 and served as CEO until the Company was bought by RF Micro Devices (RFMD) in 2001. Dr. Shealy served as Vice-President & General Manager at RFMD from 2001 til 2014. Leveraging a public venture model, he founded Akoustis Technologies, Inc. (NASDAQ: AKTS), a global leader in single crystal bulk acoustic wave (BAW) RF filters, and he currently serves as the company's President & CEO.
Government and Public Policy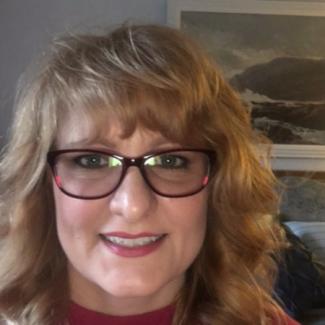 Brooke Pearson
Chemical and Biological Defense Medical Programs Advisor
Engility
Brooke is currently a biosurveillance advisor working at Engility Corporation in the Washington DC area. At Engility, she works with the Pentagon to provide analytical and support services to the Chemical and Biological Defense program (CBDP). Prior to her current position, Brooke worked as a senior scientist at Cubic on a variety of chemical and biological programs. Brooke completed here PhD in Pathobiology at Brown University in 2003.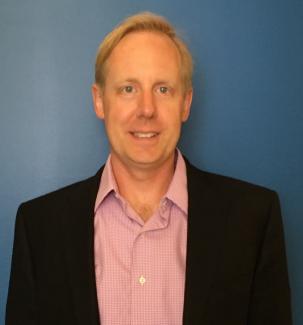 Kris Roth
Branch Chief
FDA/CDRH/OIR/DMD
Kristian Roth, PhD, is the Branch Chief in the Bacterial Respiratory and Medical Countermeasures Branch FDA/CDRH/OIR/DMD. He received his Ph.D. in analytical chemistry from the University of California Riverside studying surface bound porphyrin molecules then completed a postdoc at the University of California Santa Barbara studying the materials synthesis properties of large protein conjugates with Prof. Dan Morse. Afterward he moved to the Seattle area to join CombiMatrix, a startup diagnostics company targeting infectious diseases using DNA microarray detection. There, he worked on developing nucleic acid amplification assays for the detection and differentiation of influenza using a novel microfluidic cartridge coupled with electrochemical array detection. Dr. Roth then moved to the Maryland area to join Meso Scale Discovery developing platforms for the detection of influenza, hepatitis and radiation biodosimetry. In 2011 he started at FDA as a scientific reviewer and was involved in the writing of guidance documents for assay migration and multiplex infectious disease detection then later served as Branch Chief in the Multiplex Bacteriology and Medical Countermeasures branch in the Division of Microbiology (DMD). The branch has been challenged with recent clearances utilizing mass spectrometry identification of clonal isolates, endogenous biomarkers of infection and ever increasing numbers of syndromic infectious disease panels. Dr. Roth has also been a stakeholder in DMD's emergency response to the recent Ebola and Zika outbreaks.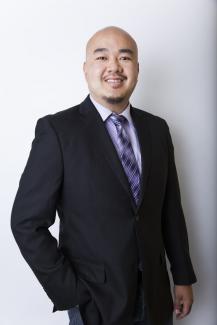 Joseph Bernardo
Intercultural Affairs Associate
Loyola Marymount University
Joseph earned a Ph.D. in History from the University of Washington in 2014, writing a dissertation on the history of Little Manila/Historic Filipinotown in Los Angeles. His research interests include Asian American history, race in the American West, urban planning, and Philippine history. Following his graduate study, Joseph worked for the Liberty Hill Foundation and then the Office of Immigrant Affairs for Los Angeles Mayor Eric Garcetti. He is now working at the Office of Intercultural Affairs at Loyola Marymount University researching and developing policies aimed at increasing institutional diversity. He is a proud alumnus of UC Santa Barbara.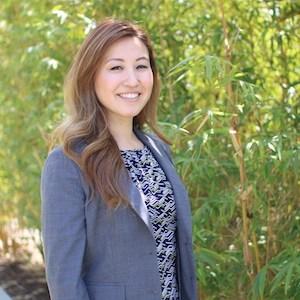 Angela Chen
Director
Pre-Health Dreamers
Angela's experiences being undocumented for 16 years, including throughout her undergraduate career, have ignited her passion for working with undocumented students and developing campus resources. Most recently, Angela worked as the Director of the Undocumented Student Program at UCLA, which served over 500 undocumented students, spawned new programs, and built resources across campus departments to better serve undocumented students. Angela's institutional advocacy also includes leading University of California system-wide efforts to increase awareness about policies that impact undocumented students and guiding universities across the nation to develop support programs for undocumented youth. Angela completed her B.A. in Psychology from UC Irvine and received her M.A. and Ph.D. from UCLA Graduate School of Education with an emphasis on Higher Education. She enjoys meeting people, art therapy, biking, comfort food from all cultures, and storytelling.
Consulting and Business Strategy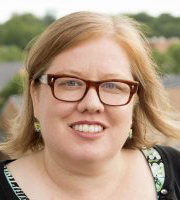 Anna Trester
Career Linguist
Anna Marie Trester is a linguist and storyteller. She finds expression for her passion for language through her avocation as a storyteller and as a trainer at the FrameWorks Institute, a social change communications firm. Before working at FrameWorks, she was the director of the Master's program in Language and Communication (MLC) at Georgetown University's linguistics department. An an applied sociolinguist, her research interests include language and the performance of identity, professional self-presentation, uses of social media, and the language of business, all of which come together in her recent research on the language of LinkedIn. She has been published in journals such as Text and Talk, Language and Society, the Journal of Sociolinguistics and is the co-editor (with Deborah Tannen) of Discourse 2.0: Language and New Media, published in 2013 and the author of Bringing Linguistics to Work, published in 2017. She received her MA in linguistics from New York University in 2002 and her PhD from Georgetown in 2008.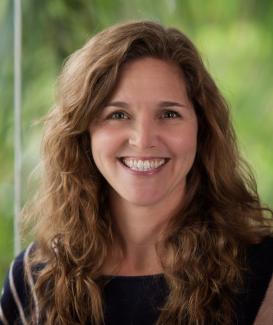 Emily Garcia
Medical Writing Consultant
Observables, Inc.
Emily Garcia, PhD, is a medical writing consultant with 11 years of industry experience. Soon after completing her doctorate in Molecular Biology at UCSB, she was hired by a local medical device company. Her extensive experience with data analysis and problem solving in graduate school made medical writing a perfect fit. In addition to medical writing, her career has included management of clinical study teams and support of regulatory approvals for both drug and medical devices. She is currently working with a team of medical writers at Johnson & Johnson to support medical device approvals in Europe.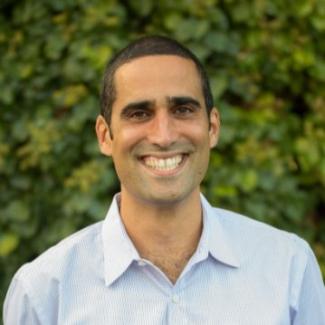 Jamil Abo-Shaeer
Vice President, Strategic Planning
AOSense, Inc.
Jamil is the vice-president of strategic planning at AOSense, a start-up aiming to provide atom-based navigation and timing solutions to reduce/eliminate GPS reliance. The company is transitioning laboratory research to fieldable prototype to product line. Prior to AOSense, Jamil worked as an associate consultant at Booz Allen Hamilton, where he consulted on a variety of defense-related projects. In between Booz Allen Hamilton and AOSense, Jamil worked as a Program Manager at Darpa, overseeing a variety of high-risk, high-reward projects. Jamil completed his PhD in Physics at MIT in 2004.
Curriculum Development, Education, & University Administration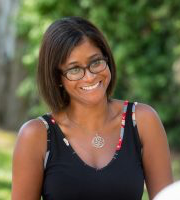 Lolli Lucas
Head of Upper School
Laguna Blanca School
Lolli is currently in her 3rd year as Head of Upper School at Laguna Blanca School, Santa Barbara after a four year stint as Upper School Director at Sierra Canyon School, Chatsworth, CA. In addition to her administrative duties leading all aspects of the upper division, Lolli is a member of the history department where she enjoys teaching Defining Moments: The Civil Rights Movement and Introduction to Psychology. Formerly she was a member of the Brentwood School community as the Director of College Counseling. During her twelve years at Brentwood, she played a central role across the full spectrum of Upper School administration and established Brentwood's first Black Student Affinity Organization and coordinated Brentwood's Black Parent Association. Prior to joining Brentwood, Lolli served as Director of Multicultural Recruitment at The College of William and Mary. She also enjoyed a long tenure at Pomona College as Assistant Dean of Admissions. Lolli received a B.A. in Psychology from Vassar College and a Doctorate of Education in Educational Leadership from UCLA. In addition to her background as an educator, she has worked very closely with the Posse Foundation and the Point Foundation as they seek to advance underrepresented students to colleges and universities on full scholarships. Lolli is the proud mother of a son who is currently in the 4th grade at Laguna Blanca, Beckett Gray.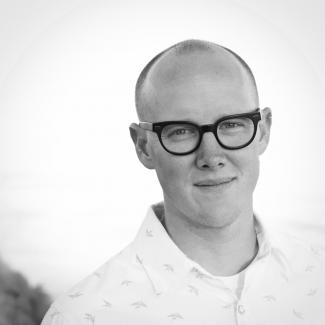 Sean O'Brien
Director of Exhibits
Moxi Museum 
Sean O'Brien is the Director of Exhibits at MOXI, the Wolf Museum of Exploration + Innovation. Sean holds a PhD in Education, specializing in Maker education as it pertains to student teacher education. Prior to his time at MOXI, he spent 8 years as a teacher in elementary classrooms, 4 of which were at an international school in Berlin, Germany. Sean has worked over 30 different jobs, including working as a commercial welder, surfboard fabricator, and waterski instructor.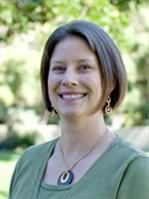 Meredith Murr
Assistant Vice Chancellor
UCSB Research Development and Strategic Planning
Meredith Murr received her PhD from the department of Molecular, Cellular and Developmental Biology at UCSB in the laboratory of Professor Daniel Morse in 2006. Meredith holds a B.A. in chemistry from Boston University and M.A. in chemistry from University of Texas at Austin, and has several years of industry experience at pharmaceutical and biotechnology companies. During her graduate work at UCSB, she participated in the Mirzayan Science and Technology Policy Fellowship at the National Academies in Washington, DC. Prior to joining the Office of Research in 2010, Meredith worked in the Center for Science and Engineering Partnerships at UC Santa Barbara, developing professional development programs for graduate students and postdoctoral scholars.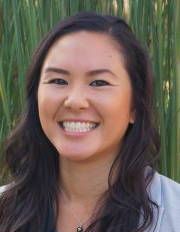 Malaphone Phommasa
Director
UCSB Transfer Student Center
Malaphone Phommasa earned her PhD in Education from the Gevirtz Graduate School of Education at UC Santa Barbara. She served as an Assistant Professor/Minority Faculty Fellow at Marshall University in West Virginia before returning to UCSB in 2016 as the founding Director of the Transfer Student Center. In April 2017, Malaphone became the Director of Academic Success Initiatives in the College of Letters & Science, Division of Undergraduate Education where she oversees both the Transfer Student Center and the ONDAS Student Center.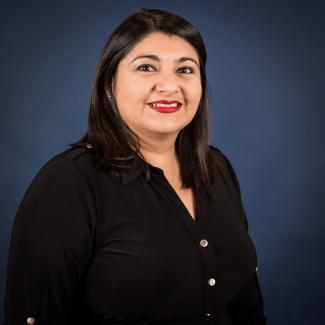 Graciela Fernandez
Director
CSU Dominguez Hills Office of Educational Partnerships
Dr. Graciela Fernandez recently joined the California State University of Dominguez Hills (CSUDH) Office of Educational Partnerships as the Director of GEAR Up and Talent Search. Both are programs dedicated to increase the high school graduation and college going rate of first-generation, low-income, and underrepresented students. Prior to joining CSUDH, Dr. Fernandez served as the Founding Director (2011-2018) of the Student Outreach and Retention (SOAR) Center at the University of California Irvine (UCI). The mission of the SOAR Center is to promote and support student leaders initiating outreach and retention initiatives. Under her leadership, SOAR became the birthplace of the DREAM Center (for undocumented students) and the FRESH Basic Needs Hub (food pantry). Dr. Fernandez is the proud daughter of immigrant parents from Michoacán Mexico, a first generation college graduate, and the first in her family to earn a Ph.D. She is the product of the Los Angeles Unified School District and a graduate of the University of California Santa Barbara, where she earned a B.A. in Sociology and Chicana/o Studies, an M.A. and a Ph.D. in Education.