Networking: A Necessary Evil to Finding Career Happiness
Do you cringe at the word "networking"? Do you fantasize about ways to actively avoid networking? Do you wonder how necessary networking really is to finding your perfect career? Well, you are not alone. But the hard truth is that building professional relationships is crucial to learning about careers and securing employment. Some estimates posit that over 80% of jobs are secured either directly or indirectly through personal networks. This interactive workshop will cover the nitty-gritty of how to talk to strangers and turn them into professional connections. We will review useful tips to help you learn how to effectively network and identify how to navigate in-person and online networking opportunities.

Facilitator: Lana Smith-Hale, Career Counselor for Graduate Students (UCSB Career Services)
With a background in counseling and varied experience in a multitude of industries, Lana Smith-Hale (LCSW) has extensive knowledge of different working environments and a deep understanding of issues facing graduate students. In her work, she strives to give meaningful insights and helpful tools to students, as well as to instill an understanding of how to find career satisfaction at any stage.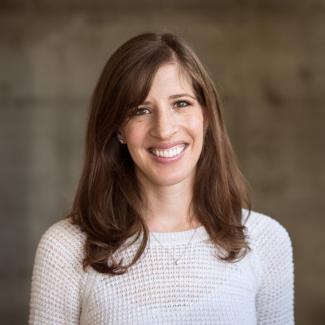 Jumpstart Your Job Search
Are you looking for a post-academic job but not sure where to start? In this workshop, you'll learn: key techniques used by successful job seekers, how to find employment resources (including professional networks and digital tools), four strengths you have as an advanced degree candidate and how to leverage them, and how to prepare and conduct an actionable job search plan.

Facilitator: Debra Behrens, PhD Counselor (UC Berkeley Career Center)
Debra Behrens is a PhD Counselor at UC Berkeley, where she helps graduate students address one of life's most compelling issues: the quest for meaningful work. She creates programs for graduate students, PhDs, and postdocs on a range of topics including career transitions, work-life balance, and negotiation strategies. After earning a PhD from UCSB, she was an assistant professor of counseling at California State University. Her research and publications include the Encyclopedia of Counseling, Teaching of Psychology, and other peer-reviewed journals. She has given invited presentations at major universities and scientific meetings throughout the country.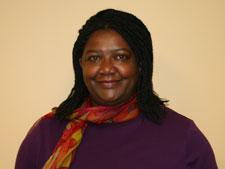 "Doing It My Way": Creating Your Own Career
Facilitator: Jean-luc Doumont, Lead Instructor (Principiae)
When Jean-luc Doumont embarked on a career in scientific communication, many of his friends commented, "I did not know such a job existed," while potential clients wondered, "You're an engineer and a physicist: how could you possibly have expertise in communication?" Since then, he has delivered lectures and workshops on all continents but Antarctica, and he has a hard time keeping up with the ever-growing demand. In this career talk, Jean-luc will reflect on twenty-five years as a lone ranger: the path that led him to his choices and successes, the joys and pains of doing things his way, and his own approach to work-life balance. He is an engineer from the Louvain School of Engineering and holds a PhD in applied physics from Stanford University.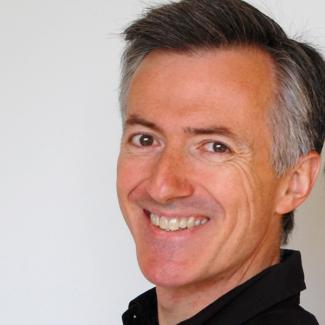 Understanding and Articulating Your Transferable Skills
This workshop will help you identify and talk about the valuable transferable skills that you develop in graduate school and how you can apply those skills in a career beyond academia. The facilitators will guide you through the process of learning how skills are different from jobs, how to craft a compelling career narrative of your skills, and how to communicate your skills to a potential employer.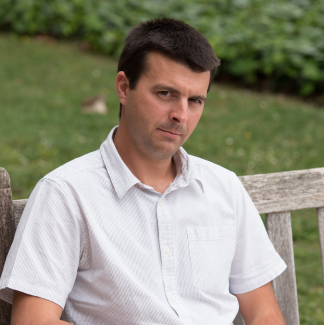 Facilitator for Students in STEM (Science, Technology, Engineering, & Mathematics):
Derek Musashe, Career Counselor & STEM Coordinator (UCSB Career Services)
Never one to take a straight path when there is a more scenic route available, Derek Musashe became a STEM Career Counselor at UCSB via the road less traveled. After falling in love with the brain while earning a B.S. in neuroscience at Furman University, Derek went on to investigate the molecular mechanisms of the brain's response to injury in the lab of Mary Logan at Oregon Health & Science University. While there earning his Ph.D. in neuroscience, he became enamored with the social side of science. Scientific discovery was great, but the people making it all happen began to hold more appeal for him. Derek now blends his skills and knowledge as a scientist with his sense of humor and love of people to help prepare USCB students for the professional futures that await them.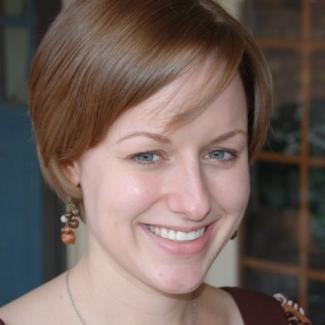 Facilitator for Students in SHEF (Social Sciences, Humanities, Education, & Fine Arts):
Shawn Warner-Garcia, Professional Development Program Coordinator (UCSB Graduate Division)
Shawn Warner-Garcia has worked for over six years in job training and program management in both university and nonprofit settings, and she is passionate about helping graduate students identify and articulate their transferable skills in order to achieve their career goals. As a PhD candidate in the Linguistics Department at UCSB, she also brings firsthand knowledge of the unique challenges and opportunities for graduate students to demonstrate their value in a broad variety of employment sectors.