Prabhu Ambatipudi
Principal of Systems Engineering
Abbott Laboratories
After graduating from UCSB with degrees in electrical engineering, Prabhu worked for four years at the Jet Propulsion Lab in Pasadena, primarily in the area of remote sensing satellite imaging algorithm prototyping. He then shifted into the medical device industry and joined St. Jude Medical in Sylmar, CA, where he has been for almost 20 years and has held leadership roles in Systems Engineering, Requirements Engineering, and Development Quality. He is currently in the Systems Engineering department working on a new product development effort as well as leading initiatives in medical device product cybersecurity and general product risk management.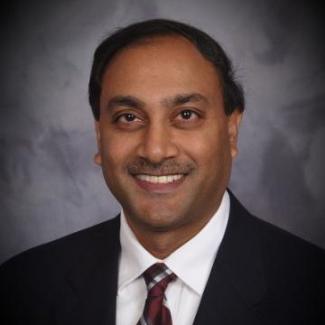 Parikhit Sinha
Director of Sustainable Development, Environmental
First Solar
Parikhit Sinha is a Senior Scientist and Director of Sustainable Development, Environmental at First Solar, where he leads the company's research on environmental product safety and life cycle assessment. He is a member of the International Energy Agency PVPS Task 12 Committee on PV Environmental, Health, and Safety. He is a former study director at the U.S. National Academy of Sciences Board of Atmospheric Sciences and Climate. He has a PhD in atmospheric sciences from the University of Washington, Seattle, and a BA in environmental engineering from Harvard University.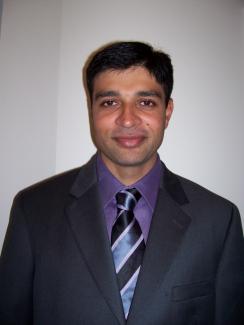 Christopher Spadaccini
Director of the Center for Engineered Materials, Manufacturing, & Optimization
Lawrence Livermore National Laboratories
Christopher is currently the Director of the Additive Manufacturing Initiative at the Lawrence Livermore National Laboratory (LLNL) as well as the leader of the Center for Engineered Materials and Manufacturing. He has been working in advanced additive manufacturing process development and architected materials for the last decade and has over 30 publications and several dozen patents awarded and pending. Christopher founded several new fabrication laboratories at LLNL for process development focused on micro- and nano-scale features and mixed material printing. He received his BS, MS, and PhD degrees from the Department of Aeronautics and Astronautics at the Massachusetts Institute of Technology (MIT) in 1997, 1999, and 2004 respectively and has been a member of the LLNL technical staff for 13 years.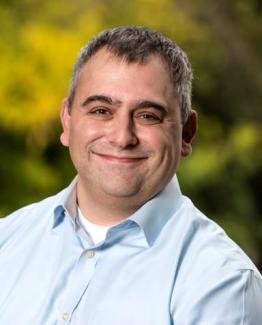 Nonprofits & Cultural Institutions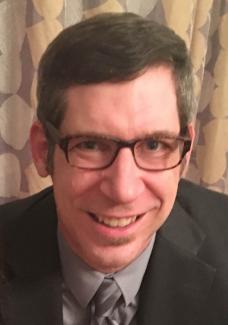 Steven Kendall
Program Officer
National Academy of Sciences
Steven Kendall is the program officer for the Committee on Science, Technology, and Law of the National Academies of Sciences, Engineering, and Medicine. He has contributed to numerous National Academies' reports, including International Summit on Human Gene Editing: A Global Discussion (2015); Identifying the Culprit: Assessing Eyewitness Identification (2014); Positioning Synthetic Biology to Meet the Challenges of the 21st Century (2013); and Managing University Intellectual Property in the Public Interest (2010). Steven completed his PhD in the Department of the History of Art and Architecture at UCSB, where he wrote a dissertation on 19th century British painting. He also received his M.A. in Victorian art and architecture at the University of London. Prior to joining the National Research Council in 2007, he worked at the Smithsonian American Art Museum and The Huntington in San Marino, California.
Anne Petersen
Executive Director
Santa Barbara Trust for Historic Preservation
Anne Petersen has been with the Santa Barbara Trust for Historic Preservation (SBTHP) in several capacities for over fifteen years and in her current role provides executive leadership and oversees the nonprofit's operations. SBTHP operates El Presidio de Santa Barbara State Historic Park for the State of California and owns and manages other historic properties throughout Santa Barbara County. Petersen participates widely in discussions about best practices in public history. She has served as a peer reviewer for the National Endowment for the Humanities and contributed exhibition and book reviews for The Public Historian and the American Association for State and Local History's History News. She is an Alum of the Seminar for Historical Administration, and holds a PhD in Public History from the University of California at Santa Barbara, an MA in American Civilization and Museum Studies from Brown University, and BA degrees in History and in American Ethnic Studies from the University of Washington.
Alex Bundy
Software Developer
Opus Logica
Alex Bundy received his PhD in Philosophy from UCSB in 2013. His area of research is epistemology, where he focuses on epistemic puzzles surrounding testimony, disagreement, and media. In 2014 he joined Opus Logica, a venture technology firm based in Santa Barbara. At Opus, he is responsible for developing software solutions for Opus's business partners. In addition to his role at Opus Logica, Alex occasionally works as an adjunct professor in the Philosophy Department at UCSB.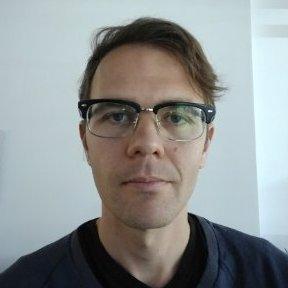 Tal Margalith
Executive Director for Technology
Solid State Lighting & Energy Electronics Center
Tal Margalith received his PhD in Materials Science from UCSB in 2002 in the field of gallium nitride optoelectronics. After graduating he spent 10 years in the LED industry, first as manager of the die development group at Philips Lumileds Lighting, then at UCSB-spinoff Soraa as the Director of Process Engineering. Tal currently serves as the Executive Director for Technology of the Solid State Lighting & Energy Electronics Center (SSLEEC) and the California NanoSystems Institute (CNSI), where he works to facilitate technology translation from academia to industry and promote new multi-PI and multi-campus initiatives for science and engineering at UCSB.
Image

Andrew Millward
Associate Research Scientist
Dow Chemical Company
When Andrew retires, he wants to teach high school chemistry. In the meantime he is a chemist at Dow with a good work-life balance to provide for, and spend time with, his family while feeling good about solving challenges to improve the world. He attended Utah State University for his BA in Chemistry when one thing led to another, including a PhD in Chemistry from the University of Michigan. His career path has varied broadly around fundamental and applied research on hazardous gas storage and purification, working at a mid-size, a start-up, and eventually a world-class company.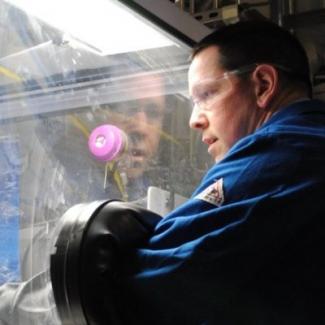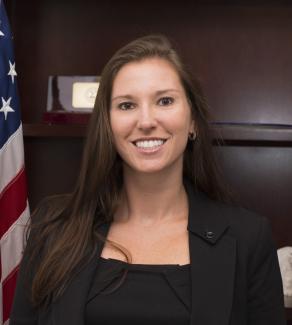 Jennifer Buss
Vice President of Science and Technology Policy Division
Potomac Institute for Policy Studies
Jennifer Buss serves as the Vice President of Science and Technology Policy and Director of the Center for Neurotechnology Studies at the Potomac Institute for Policy Studies. Her portfolio covers strategic planning, science trends and impacts, technical assessments, and bold ideas development. She began her career at the Institute in the Center for Revolutionary Scientific Thought (CReST) and continues to participate in the Center's activities. Jennifer conducted a technology assessment for the NASA Human Research Program in 2016, providing a readiness index of innovative solutions to the challenges associated with providing safe and effective pharmaceuticals to astronauts on long-term space flight missions. She has extensive experience examining defense microelectronics policy issues in support of the Office of the Secretary of Defense. She was the Program Manager for the Rapid Reaction Technology Office Strategic Innovation Assessment, which assessed innovative commercial technologies for integration into government systems. She has also been involved in government strategic planning processes and corresponding briefings for Congress regarding trusted supplies of microelectronics for defense systems, and she manages Independent Cost Assessments for government customers. She received a Bachelor of Science degree in Biochemistry from the University of Delaware in 2006 and a doctorate in Biochemistry from the University of Maryland in 2012.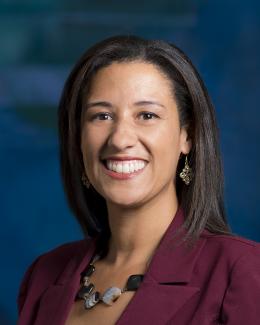 Tepring Piquado
Associate Physical Scientist
RAND Corporation
Tepring Piquado is a neuroscientist and policy researcher at the RAND Corporation. She is interested in a variety of areas including TBI, stroke, school-to-work transitions, and rising out of poverty. Prior to joining RAND, her research centered on speech comprehension and memory for speech, with a particular focus on changes associated with healthy aging. Tepring also worked as a Science & Technology Policy Fellow at the California State Capitol for the Senate Human Services Committee where she analyzed issues related to poverty, welfare, and foster care. She received her PhD in neuroscience from Brandeis University and her B.S. in computer science from Georgetown University.
Glenn Russell
Director of Planning and Development
County of Santa Barbara
Glenn Russell has a strong history of regulatory planning, consulting, research, and teaching. He is also current president of the California County Planning Directors Association. Originally with a background in Anthropology and Archaeology, he worked extensively in an academic capacity for UCLA from 1978-1998. While serving as Curator of Archaeological Collections for the Fowler Museum at UCLA, Glenn prepared the NAGPA inventory for submission to the National Park Service. He found an interest in planning in the late 1990's as an Environmental Management Specialist in the Department of Planning and Land Use for San Diego County, where he worked with numerous development projects, CEQA documents, and planning reports. This experience eventually led him to pursue a future concentration in planning and management. First in San Diego County and now in Santa Barbara County, Glenn has extensive experience consulting with Native Americans concerning the treatment of Tribal Resources in the planning process. His prior experiences have allowed him to excel in his current position, where he has served as the Director of Planning and Development since 2009.
Shelley Bookspan
Consulting Historian
Shelley Bookspan holds a doctorate from UCSB's pioneering Public Historical Studies program. Along with two other program graduates, Bookspan started a historical research consulting company in the early 1980s. After several years of consulting on cultural resource questions with archaeologists and developing evidential background for historically based litigation, Bookspan spun off a new and multi-disciplinary company to specialize in aspects of the new field of environmental forensics. She and her new partner, a soil scientist, grew the company so that when they sold it in 2001 to a large environmental engineering firm, there were three offices in California, one in Washington D.C., and one in Chicago. Since the sale, Bookspan has provided consulting and expert testimony services to clients in the United States and abroad. Bookspan served as editor of the scholarly journal The Public Historian for several years and has taught graduate seminars in historical research methods at UCSB.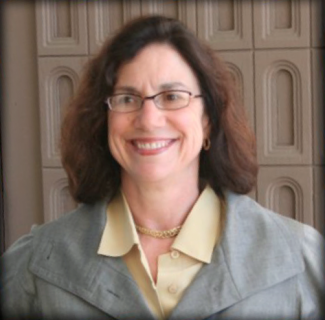 Ron Gans
Software Technology Consultant, Chief Technology Officer
Observables, Inc.
Ron is currently CTO at Observables, Inc., a SaaS/IoT startup that has recently launched its first products. He has been developing and managing technology for over three decades, launching his first web page in 1990. His career spans companies small and large, from a half dozen different startup companies to AT&T Bell Labs and Microsoft. He has built and led geographically diverse, multi-location technology teams up to 70 people, including integration of acquired companies and offshore operations. Ron has spearheaded the release of multiple generations of flagship products and has driven the maturation of engineering processes, tools, and technologies for high-growth organizations. His career spans the software, security, telecom, and magnetic recording industries. He has a Bachelor of Arts in Physics and a Bachelor of Science in Materials Science and Engineering from the University of Pennsylvania. At the Massachusetts Institute of Technology, Ron earned his doctorate in Experimental Solid State Physics, where his thesis was in the area of Superconductivity.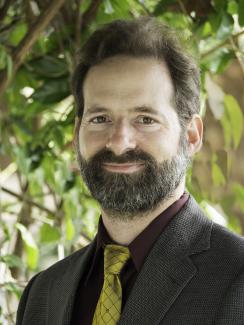 Nicole Robinson
Associate
McKinsey & Company
Nicole joined McKinsey in September 2016 after completing her PhD in Italian Literature at UCLA. Her dissertation focused on the literature of Italian women exiled during the Fascist period. While at UCLA, Nicole was also active in the Graduate Student Association (GSA), serving as the VP of Academic Affairs and subsequently as President. During that time she became an advocate for career development for graduate students, a topic she is still passionate about today. Prior to UCLA, she studied Italian at NYU and Middlebury College.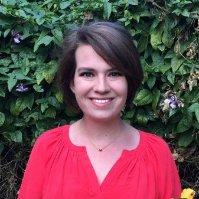 Curriculum Development, Education, & University Administration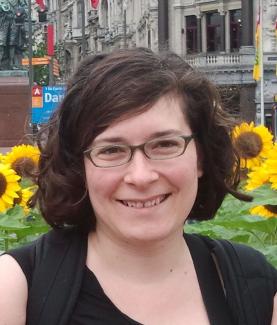 Allison Adelman
Affiliate Faculty & Writing Center Director, Antioch University
Antioch University
Allison Adelman received her PhD in Linguistics from UCSB in 2014. While at UCSB, she began working as a freelance editor of academic writing. She is currently the Writing Center Director at Antioch University in Santa Barbara, a part-time position which complements her ongoing freelance work.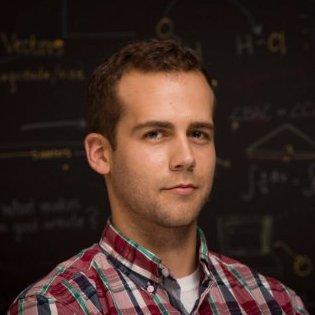 Justin Helps
Core Academic Content Manager
Khan Academy
Justin leads the content creation team at Khan Academy, a nonprofit organization that is working to provide a free world-class education for anyone, anywhere. He works with Content Creation and Curation Fellows who are subject-area experts to create and source text, video, and question-based learning materials. Justin has earned degrees in Physics and Materials Science.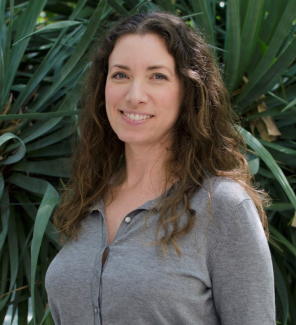 Arica Lubin
Professional Development Programs Manager
UCSB Center for Science & Engineering Partnerships
Arica Lubin received both her BA and PhD in Biochemistry from UCSB. She now works at UCSB overseeing scholarly and career preparation for undergraduates, graduate students, and postdoctoral scholars in science and engineering at the Center for Science and Engineering Partnerships (CSEP). Since joining CSEP in 2010, she has collaborated with administrators, faculty, and staff nationwide on projects to broaden diversity and to strengthen training opportunities through a variety of mentoring and professional skill development initiatives.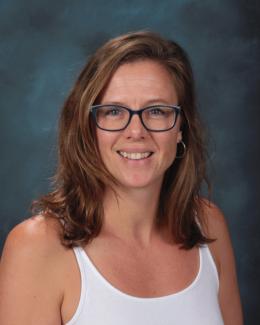 Catherine Zusky
English Department Chair
The Brentwood School
Catherine began teaching in the English Department at the Brentwood School while working toward her PhD in English at UCSB, which she completed in 2015. She is currently currently the Chair of the English Department at Brentwood and she also teaches English courses, works with College Counseling to support students in the college application process, and serves as the Dean of the Class of 2019.