Managing Your Digital Reputation
This workshop will introduce participants to the concept of digital reputation, why it matters, and how to use popular social media platforms like LinkedIn, Twitter, and blogs to establish a cohesive presence and to develop professional learning networks. Information and tips shared in this session are based on research and Joe's personal experience in establishing himself as one of the recognized student affairs technology leaders in the nation.

Facilitator: Joe Sabado, Acting Executive Director (UCSB Student Information Systems and Technology)
In his role at SIS&T, Joe oversees a team consisting of marketing/communication specialists, software and web database developers, help desk, and network and server administrators to provide information technology and communication services for the Division of Student Affairs at UCSB. He has 20 years of student affairs technology experience, and he writes about student affairs leadership and technology on his blog. He has presented on topics including social media, digital reputation, mobile web development, and alternative professional development and was recently elected as the NASPA Technology Knowledge Community National Chair-Elect. Joe holds a BA in Political Science and Minor in Asian American Studies and will complete his MBA with Specialization in Information Technology Management in 2016.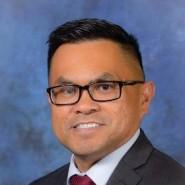 Understanding and Articulating Your Transferable Skills
This workshop will help you identify and talk about the valuable transferable skills that you develop in graduate school and how you can apply those skills in a career beyond academia. Lana will guide you through the process of learning how skills are different from jobs, how to craft a compelling career narrative of your skills, and how to communicate your skills to a potential employer.

Facilitator: Lana Smith-Hale, Graduate Career Consultant (UCSB Career Services and Graduate Division)
Lana Smith-Hale, LCSW, joined the UCSB Career Services team in a new position created in partnership with the Graduate Division to add more career support for graduate students. Her background is in counseling, with extensive and varied experience in a multitude of industries. As a career counselor, Lana strives to help students discover careers that will be fulfilling and meaningful for their lives. Having found such a career for herself at UCSB, she feels it is especially important to help graduate students understand what skills they gain in their  program and how to apply it to their interests and life passions.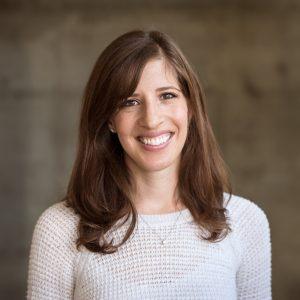 Building and Maintaining a Professional Network
The path to every job involves some form of network. Meetings and conferences (including Beyond Academia) provide opportunities to network, but capitalizing on these opportunities can be a challenge.  This interactive session will provide networking tips, techniques, strategies, and practice to meet the networking challenge.

Facilitator: Don Lubach, Associate Dean of Graduate Student Initiatives (UCSB Student Affairs)
Don Lubach earned his Ph.D. in Education at UCSB quite some time ago and is approaching his 30th year as a professional in Higher Education. As an Associate Dean of Students and Lecturer, his teaching, committee work, and interests are all around the support of student success.  He believes that UCSB graduate students are capable of reaching the top of any career in any industry, and finds joy in helping them to communicate their strengths as they seek meaningful work within and outside of the academy.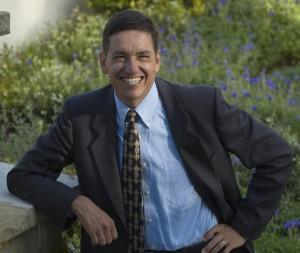 Image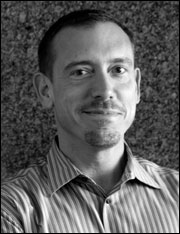 Finding and Applying for Research Jobs in Industry
Everyone knows that you must connect with industry scientists when applying for industry jobs, but how? In this workshop, you will learn specific strategies for finding job postings in industry, locating names and contact info for scientists who can help you, getting your application in the hands of scientists who will advance your application, and tips for submitting resumes that will get you interviews.

Facilitator: Bill Lindstaedt, Executive Director (UCSF Office of Career & Professional Development)
Bill Lindstaedt has been helping scholars make career decisions for over twenty years. He is the co-author of myIDP, a popular career development tool hosted by Science magazine's careers site. He holds a B.S. in Chemical Engineering from Rose-Hulman Institute of Technology and a Masters degree from the joint Counseling Psychology and Higher Education/Student Affairs programs at Indiana University.
Image
ImaginePhD: A Career Planning Tool for the Humanities and Social Sciences
The PhD can be a gateway to a broad array of careers both within and beyond academia. However, many PhD students in humanities and social sciences fields may be unaware of these opportunities or uncertain about how to identify careers that match their skills, interests, and values. In response to this need, a committee of career and professional development advisors from the Graduate Career Consortium recently developed a free online career exploration and planning tool called ImaginePhD. In this workshop, Annie Maxfield – who serves as part of the ImaginePhD team – will lead participants through an exploration of the skills, interests, and values that correspond with different job families for PhDs in the humanities and social sciences. Annie will also gather feedback and ideas from participants to help the ImaginePhD team better shape this career exploration tool and make it widely available electronically.

Facilitator: Annie Maxfield, Associate Director of Graduate Student Relations and Services (UCLA Career Services)
Annie Maxfield has been helping PhDs prepare for their career of choice for the past 6 years. In her current work, she leads collaborative efforts to design professional development programs and services for graduate students and employers. Prior to joining UCLA, Annie created professional development curriculum and led employer recruitment for PhDs at Duke University. She chairs the user experience committee for the ImaginePhD project and collaborates with Humanists@Work initiatives for the UC Humanities Research Institute. She has taught communication and new media courses at the University of Utah, UNC-Chapel Hill, Westminster College, and USC-Annenberg. She earned her Masters degree and two Bachelors degrees from the University of Utah.