Keynote Speaker
Jennifer Polk works as an academic, career, and life coach. Her clients include graduate students working on dissertations and PhDs figuring out life and work beyond the tenure track. She runs FromPhDtoLife.com, a website and coaching service, and blogs for University Affairs. She also organizes Beyond the Professoriate, a virtual conference for PhDs transitioning out of academia. Jennifer has a PhD in history from the University of Toronto.
Image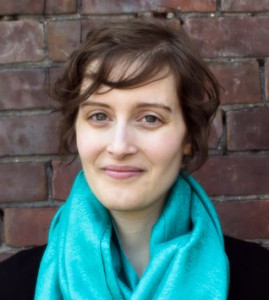 Image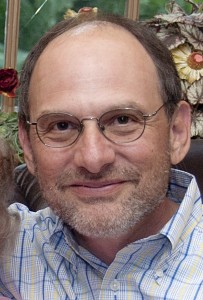 Doug Kalish is a Visiting Scholar at UC Berkeley, with a PhD in Biology from Harvard and more than 30 years of management experience. He has been a founder or early executive in four startups, as well as being Managing Partner of the Price Waterhouse World Technology Centre and Chief Knowledge Officer at Scient. He has advised the IT and biotechnology industries on issues from knowledge and content management to collaboration and conflict resolution. Having navigated the switch to a nonacademic career, he devotes his time to delivering workshops helping students make the transition from academia to the business world, and maintains an extensive set of free resources at www.dougsguides.com.
Karen K. Myers is an Associate Professor in the Department of Communication at UCSB and the Associate Dean of UCSB's Graduate Division. She earned her Ph.D. in Communication from Arizona State University in 2005 and joined UCSB's Communication Department in 2007. She was awarded the 2010­-2011 Harold J. Plous Award, one of UCSB's most prestigious faculty honors given to an Assistant Professor who has shown exceptional achievement in research, teaching, and service to the university. Her primary areas of research involve organizational communication with a focus on organizational socialization and assimilation, organizational knowledge, identity, emotion management, conflict, and leadership. Myers also investigates other workplace communication issues such as workplace flexibility and work­life balance issues; organizational identification; and interaction between generational cohorts in the workplace.
Image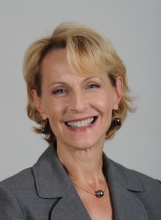 Image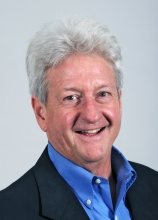 David R. (Dave) Seibold is Professor and Vice Chair in the Technology Management Program, College of Engineering, at UCSB. He also is Director of the Graduate Program in Management Practice. He received a Ph.D. from Michigan State University and joined UCSB in 1990. Dave's research investigates team processes, innovation and organizational change, organizational communication, and collaborative technologies. Over the past thirty years, he also has consulted or provided pro bono assistance to more than 75 business, government, and health organizations at 125 sites, and worked with 3500 participants, as a consultant, facilitator, trainer, or program evaluator.
Ron Adler is Professor of Communication, Emeritus, at Santa Barbara City College where he developed the course in Business and Professional Communication. Ron has taught and written extensively in the areas of interpersonal communication and presentational speaking. He is the author of five communication textbooks that have been used by over 2 million readers. His latest publication is Essential Communication (Oxford University Press, 2015).
Image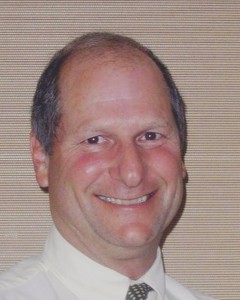 Image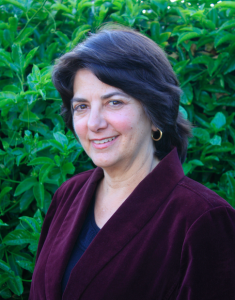 Karen Schultz Anderson earned her M.A. in Public Historical Studies from UCSB. With her specialization, Cultural Resource Management, she has worked for the Capitol Historical Furnishing Project (part of the California State Capitol Restoration Project), Santa Barbara Historical Museum, the Santa Cruz Island Foundation, and the Santa Barbara Trust for Historic Preservation, where she worked as the Director of Education for ten years. After an extended trip to Europe, she recently became the Graduate Program Assistant for the Department of Anthropology, making a full circle back to UCSB.
Rose Elfman works as editor and publications manager for the UCSB Center for Black Studies Research. In this capacity, she is the managing editor of Journal of Haitian Studies and Kalfou: A Journal of Comparative and Relational Ethnic Studies. She also does freelance copyediting for Temple University Press. In 2013 she earned a doctorate from the UCSB theater department with a dissertation titled "Global Shakespeare at the Globe: Challenging the Tourist-Spectator."
Image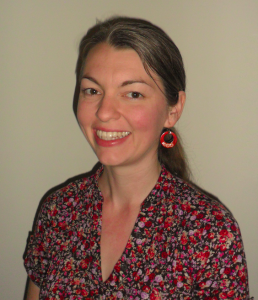 Image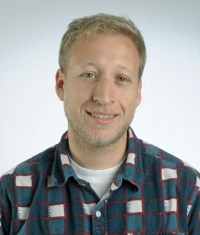 Brandon Fastman has been a staff writer at The Santa Barbara Independent newspaper over the past three years, and often covers issues relating to education and science. Brandon has a PhD from the English Department here at UCSB. His dissertation touched on science and technology studies by focusing on the conceptualization of "intelligence" in the twentieth century, as human intelligence became an established domain of psychological study beginning with the IQ test. While at UCSB he taught writing and literature courses, and he worked on the Thoreau Project at UCSB's Davidson Library. Brandon is currently also the Education and Outreach Coordinator at the Center for Nanotechnology in Society at UCSB.
Elizabeth K. Goodhue earned a Ph.D. in English from UCLA and is now Assistant Director at UCLA's Center for Community Learning, where she develops and oversees academic civic engagement programs. As part of her work, Elizabeth manages academic internships, leads workshops on community-engaged pedagogy, and teaches critical service learning courses in literature and public humanities. She is the author of articles on eighteenth-century British literature and, with colleagues from the Imagining America public humanities consortium, of an essay on the role of academic administrators as intermediaries between university and community stakeholders. Most recently, she contributed an essay to the collection Service Learning and Literary Studies in English edited by Laurie Grobman and Roberta Rosenberg (MLA 2015).
Image
Image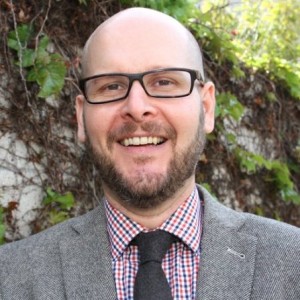 Robert Hamm is the Director of Graduate Student Professional Development at UCSB. After completing his Ph.D. in English at UCSB, he became an Assistant Professor of English at Louisiana State University, Baton Rouge. While at LSU, he took a particularly active role in the graduate program in English, working with and mentoring students. He designed and offered an annual practicum for incoming Graduate Teaching Assistants of large lecture English courses, which sparked an interest in professional development. He has hosted many workshops such as working with faculty, presenting at professional conferences, searching for extramural funding, writing grants, and surviving the job market. He is excited about working with UCSB's graduate students and postdocs to help them find the career paths that are right for them.
Rachel Parker has a PhD in Sociology from the University of California, Santa Barbara where she was a graduate research fellow at the Center for Nanotechnology in Society. Dr. Parker's dissertation investigated the role of high-technology investment as a mechanism for economic development. Following the completion of her PhD, Dr. Parker began work as a Research Staff Member at the Science and Technology Policy Institute (STPI) where she has conducted policy analyses related to nanotechnology policy domestically and program evaluation for the National Science Foundation and the National Institutes of Health. Her evaluation work has focused on the development of metrics for research capacity building domestically and internationally. She is currently a senior research advisor at the U.S. Agency for International Development, where she manages the Partnerships for Enhanced Engagement in Research (PEER) program.
Image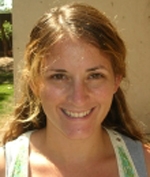 Image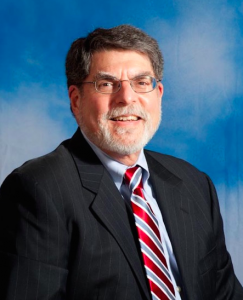 Richard Zeiger has more than 40 years of experience in communications, governmental and educational policy. Most recently he was California's Chief Deputy State Superintendent of Public Instruction. He was instrumental in helping California develop its new system of financing public schools, the implementation of new 21st century curriculum in math, English, science and career technical education, and the beginning of a new accountability system to measure the progress of the state's 10,000 public schools. Prior to that he was a senior staff member for the California Legislature working in both the Senate and Assembly for top legislative leadership. In the first half of his career, Richard was a journalist, both for daily newspapers and as editor of the California Journal. A frequent speaker, he has been active on the national level with organizations including the Council of Chief State School Officers where he serves as an officer in the deputies division.
Image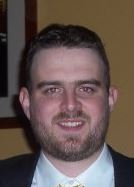 Growing up in Dublin, Eoghan Dillon received his undergraduate degree in physics and physics technology at Dublin Institute of Technology, Kevin Street in 2005. He was awarded a place on the FAS Science Challenge program which placed him on a six month internship at Rice University in Houston, Texas. He stayed at Rice University after the internship and earned his PhD in Chemistry in 2011, with research focused on the efficient capture of CO2 using polyethyleneimine functionalized nanocarbons. During this time he published multiple scientific papers in peer reviewed journals. He has spoken at most of the major conferences in the U.S. including ACS, MRS, AVS, ISPAC and BPS. Eoghan is currently an applications scientist at Anasys Instruments, a nanoscale analysis company based in Santa Barbara, California. There he specializes in AFM based techniques such as nanoscale infra-red spectroscopy and nanoscale thermal analysis.
Charles Frazier (Chuck) began his academic career at the University of California, Berkeley, graduating from the College of Chemistry with a Bachelor's degree in Chemical Biology in 2008. It was during his time at Berkeley that Chuck first discovered his love for the synthesis of complex molecules while working in the laboratory of Professor Matthew Francis. Based on his developing interest in molecular design, Chuck began a Ph.D. program at University of California, Santa Barbara, in 2009 where he worked under the guidance of Professor Javier Read de Alaniz. While the focal point of his Ph.D. work was the development of novel C-N bond forming reactions, he was also instrumental in developing organic methodology with cross-disciplinary applications in materials science and chemical biology. Chuck's doctoral work earned him a number of awards and fellowships from UCSB, including the Bruce Rickborn-Ross Johnson Fellowship and the prestigious B.R. Baker Memorial Award. Chuck is currently the Head of Molecular Design at Apeel Sciences, where he interfaces with biologists and materials scientists to translate macroscopic observations into molecular structures in an effort to extend the shelf life of fresh produce.
Image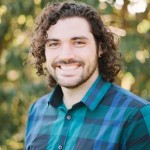 Image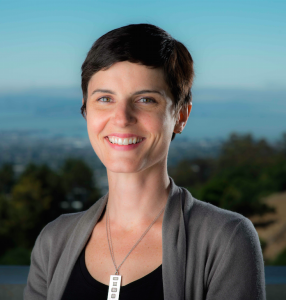 Alison Hatt is a program manager at one of the nation's premiere nanoscience research centers – the Molecular Foundry at Lawrence Berkeley National Lab. Her role there is User Program Director and she's responsible for bringing hundreds of researchers into the Foundry's labs each year to work with some of the world's leading experts in nanoscience. Alison also has a background in science writing and communication, and was previously Public Affairs Specialist for LBNL's Materials Sciences Division. She has a PhD in Materials from UC Santa Barbara, and a BS in Physics from the University of Utah.
Theresa Lancy is the Water Distribution Planner for the City of Santa Barbara. In this role, Theresa is developing the asset management program, including use of the computerized work order system, budget planning, reporting, and coordinating maintenance activities and infrastructure projects. Her previous experience in the Water Supply Section involved water supply planning efforts, reporting, water conservation, water rates, and billing functions. She earned her Master's in Environmental Science & Management from UCSB's Bren School in 2005, specializing in Water Resources. Theresa is also currently the Board Chair of the non-profit organization Safe Water International (SWI), which aims to identify clean drinking water solutions for the poorest rural areas of the world and to promote local marketplace involvement in delivering those solutions.
Image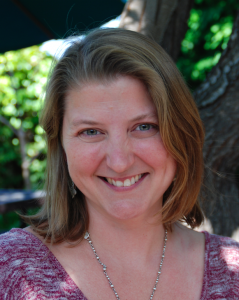 Image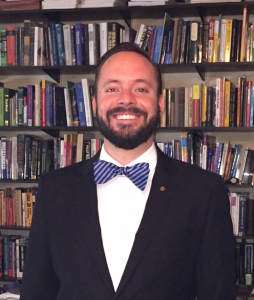 Adam Lichtl is the Director of Research at SpaceX, where he helps identify and develop technologies to advance the company mission: transporting and sustaining a human colony on Mars. He received a BS in Physics from Caltech, a PhD in Physics from Carnegie Mellon, and did his postdoctoral work at the RIKEN BNL Research Center, followed by a few years as a Quant at Morgan Stanley. His primary focus at SpaceX is on the high-fidelity simulation of combustion devices for chemical rocket propulsion.
John Parker received his PhD in electrical and computer engineering from University of California, Santa Barbara in 2012 where he worked on integrated photonics under the guidance of Professor Larry Coldren. He is currently an Optoelectronic Device Scientist at Aurrion Inc. in Goleta, CA.
Image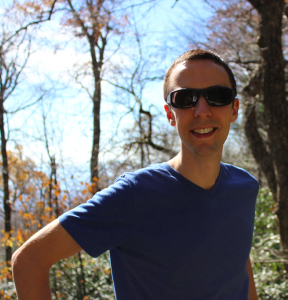 Image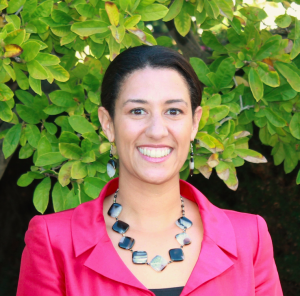 Tepring Piquado is a researcher at the RAND Corporation. Prior to joining RAND, Dr. Piquado's research focus was on the neuroscience of language comprehension and retention in older adults. Also, Dr. Piquado was a CCST Science & Technology Policy Fellow at the California State Capitol serving the Senate Human Services Committee, where she focused on poverty, welfare, and foster care issues, and in a California State Senate office, working on legislation in the area of mental health services. At RAND, she is interested in a variety of areas including work transitions, poverty, and health. She received her Ph.D. in neuroscience from Brandeis University and her B.S. in computer science from Georgetown University.
Ashley White is a Senior Fellow and the Materials Research Program Manager at the US Green Building Council. Her work aims to improve our understanding of the health impacts of building materials, increase materials data transparency, and incentivize the use of non-toxic ingredients in building materials. Before joining USGBC, Dr. White served as a policy advisor in the US Senate as the Materials Research Society/Optical Society Congressional Science and Engineering Fellow, and worked in the Materials Research Division of the National Science Foundation (NSF) as an American Association for the Advancement of Science (AAAS) Science and Technology Policy fellow. Dr. White completed her PhD in Materials Science from the University of Cambridge as a British Marshall Scholar and NSF Graduate Research Fellow, and received a BS in Materials Science & Engineering and a BA in Music from Virginia Tech. In addition to her USGBC responsibilities, she performs as a concert violinist and has developed and taught university courses on the connections
between science and music.
Image

Image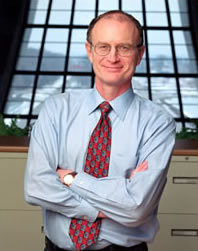 Michael Witherell is the current Vice Chancellor for Research and holds a University of California Presidential Chair in the Physics Department. He served as Director of Fermi National Accelerator Laboratory (Fermilab), the largest particle physics laboratory in the country, from July 1999 to June 2005. From 1981 to 1999, Dr. Witherell was a faculty member in the UCSB physics department. Dr. Witherell has done research in particle physics with accelerators at Brookhaven National Laboratory, Stanford Linear Accelerator Center (SLAC), and Cornell Laboratory for Elementary Particle Physics, in addition to Fermilab. In 2004 he received the U. S. Secretary of Energy's Gold Award, the highest honorary award of the Department of Energy. Dr. Witherell graduated from the University of Michigan in 1968 and earned his Ph.D. in particle physics from the University of Wisconsin in 1973.